Sino-Russian ties 'set a trend'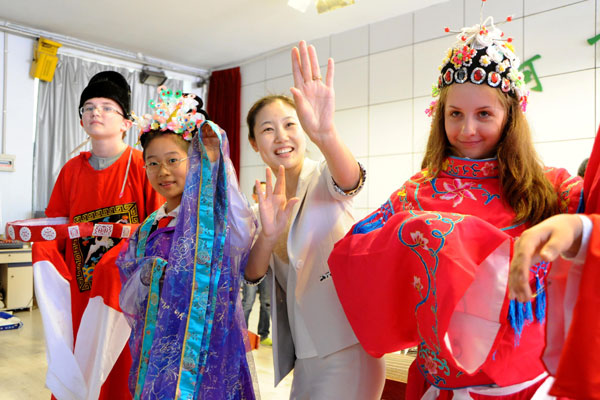 A teacher (center) instructs Chinese and Russian students in traditional Chinese opera at Heihe Experimental Elementary School in Heilongjiang province on May 19. Sixty Russian students from Blagoveshchensk visited the school as part of the Friendship Bridge youth cultural exchange program between China and Russia. [Photo/Xinhua]
Independence is key to model relationship, says former minister
China and Russia have a "model" relationship in which both maintain full independence and seek no political or military alliance, according to former Russian foreign minister Igor Ivanov.
"I believe the Sino-Russian relationship can be considered a model-type relationship between great powers in the 21st century," Ivanov told China Daily.
"It is not a rigid political or military alliance; both countries maintain full independence in their decision-making."
He was commenting as Premier Li Keqiang started a three-day visit to Russia on Sunday, his first trip to the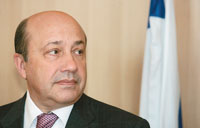 Igor Ivanov, former Russian foreign minister
country in his current role.
Ivanov was Russia's foreign minister from 1998 to 2004 before becoming secretary of the Security Council of Russia until 2007.
Chinese Ambassador to Russia Li Hui, speaking before the premier's visits to Germany, Russia and Italy, said the essence of the Sino-Russian relationship is "non-alliance and non-confrontation". It does not target any third party but focuses on peaceful co-existence and working together for mutual benefit.
He said this "friendly and cooperative relationship" has showcased a new trend for international relations in the 21st century.
It is a good example of how ties among major global players can be forged successfully and highlights the fact that global politics is becoming increasingly multipolar, the ambassador said.