Premier's ties with hosts
May 26, 2013, Visiting Premier Li Keqiang meets one of his old German friends, Rainer Dold, president of the German-Chinese Friendship Association, in the German city of Potsdam, during his trip to Germany. The friendship between Li and Dold dated back 24 years to Li's 1990 visit to Germany as the head of a Chinese youth delegation.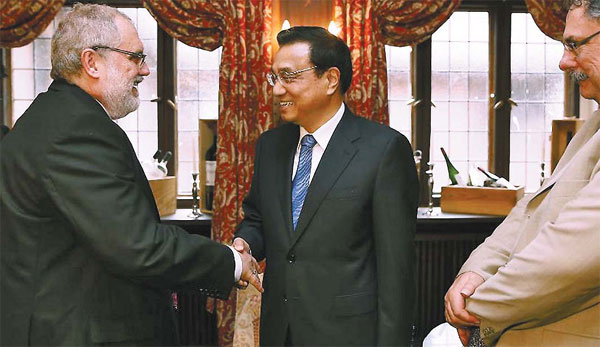 January 2007, Li, then Party chief of Liaoning province, meets Norbert Reithofer, chairman of BMW Group, telling him that he will visit the company if he goes to Germany.
Jan 6, 2011, Li, then vice-premier, arrives in Berlin on the second stop of his three-nation European trip. Li meets German Chancellor Angela Merkel and German President Christian Wulff on Jan 7.
Jan 8, 2011, Li visits the BMW new energy vehicle project in Munich.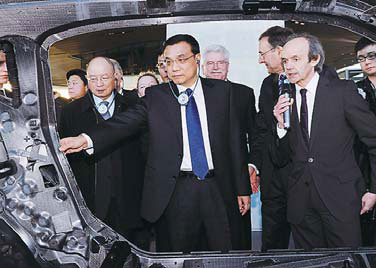 Aug 30, 2012, Li meets Merkel during her visit to China.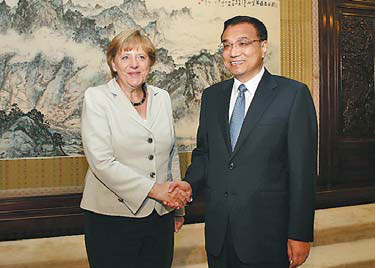 March 15, 2013, Li, now premier, holds a telephone conversation with Merkel, the first foreign leader to talk to Li after he took over the premiership.
May 25, 2013, Li arrives in Berlin for a visit to Germany, the first EU country the premier visited after taking office.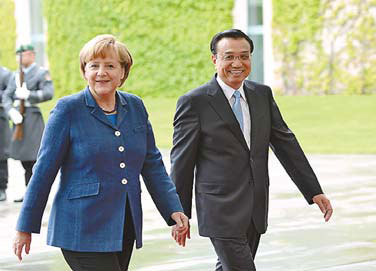 Sept 23, 2013, Li holds telephone talks with Merkel, offering his congratulations for the victory of Merkel's Christian Democratic Union in the federal election.
Dec 17, 2013, Li sends a congratulatory message to Merkel on her re-election.
July 7, 2014,
Li holds talks with Merkel during her trip to China from July 6 to 8. After their talks, Li and Merkel meet the media, attend the closing ceremony of the "Year of Languages" event and meet delegates of the Sino-German Advisory Committee.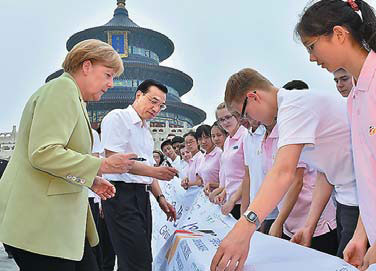 Aug 4, 2014,
Merkel expresses her condolences in a telegram to Li over the earthquake in China's southwestern Yunnan province.