An exhibition to show Jewish heritage sites in Shanghai will kick off at the Shanghai Design Center on Aug 11.
The exhibition "In-between Memories", initiated by a non-government organization, Heritage Shanghai, aims to enhance public awareness and active engagement of all stakeholders for cultural heritage in the city.
Curators want to retell the stories of Jewish refugees who lived in Shanghai during the 1930s and the 1940s through a collection of historic maps, diagrams, photos, paintings and vintage items.
The exhibition will also include an installation work composed of 6,000 black paper cranes to symbolize the 6 million Jews killed by the Nazis during the World War II.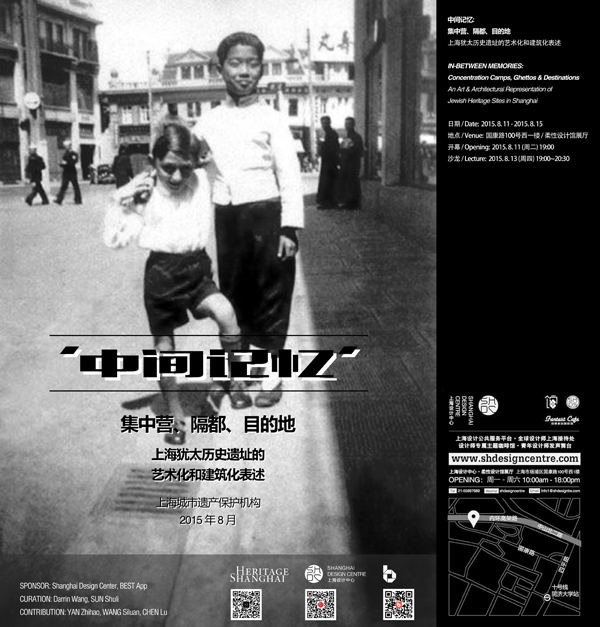 Poster of the exhibition [Photo provided to chinadaily.com.cn]
IF YOU GO
Exhibition: IN-BETWEEN MEMORIES: Concentration Camps, Ghettos & Destinations
An Art & Architectural Representation of Jewish Heritage Sites in Shanghai
Date: Aug 11-15, 2015
Venue: Flexible Exhibition Hall at the Shanghai Design Center 上海设计中心柔性设计馆展厅
100 Guokang Rd, West No. 1, Yangpu district 上海杨浦区国康路100号西一楼
Opening ceremony: 19:00, Aug 11, 2015 (Tuesday)
Lecture: 19:00 ~ 20:30 Aug 13, 2015 (Thursday)