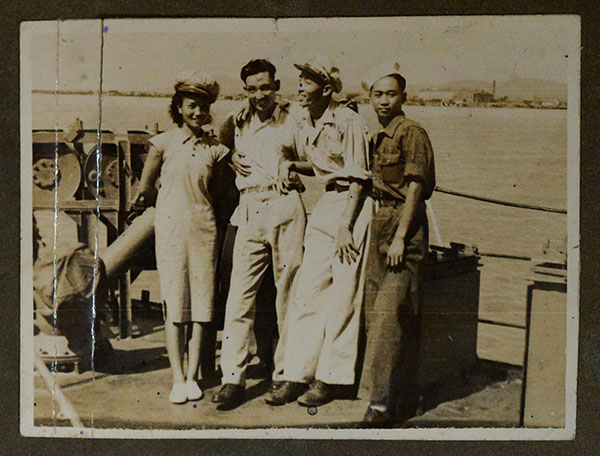 A photo of Ning Shaoxia (second left), who is now 103,on the Chinese warship Zhongshan. Photo by Wu Fang / for China Daily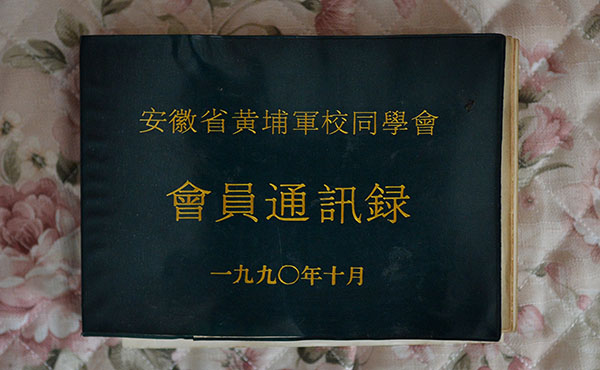 An address book with the names of his classmates at the Whampoa Military Academy is the only relic of the war still owned by Jia Chenggong, an 89-year-old veteran. Photo by Wu Fang / for China Daily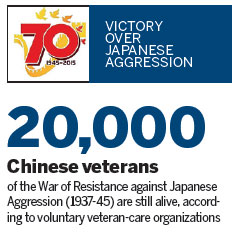 Japan's surrender in August 1945 was not only the final act of World War II, but also signaled the end of the country's brutal eight-year occupation of China. Seventy years on, only a handful of Chinese combatants are still alive, and although most are now age 90 or older, their memories of the conflict are still vivid, as Wu Fang reports.
Liu Yuedong wears three bullet scars - one each in his back, waist and leg - like badges of honor, and his memories of the intense battles he fought in against the Japanese army are as fresh today as when he saw action more than 70 years ago. "We had too many fights with them, and scars were simply unavoidable when you had to run against machine-gun fire," said the 91-year-old New Fourth Army veteran, who lives in Hefei, the capital of Anhui province.
Liu was 12 when he joined the Communist Party-led army in 1937, the year it was founded. "I was helping my landlord buy some goods one day, but I lost the money on the way to the market. I was too scared to return, so I decided to protect myself by enlisting," he said.
Japan's invasion of China was launched in July 1937. Nine months later, Liu's army unit was transferred from his hometown in Shangcai county, Henan province, to Wujiang in Anhui, where they employed guerrilla tactics to harass the enemy forces.