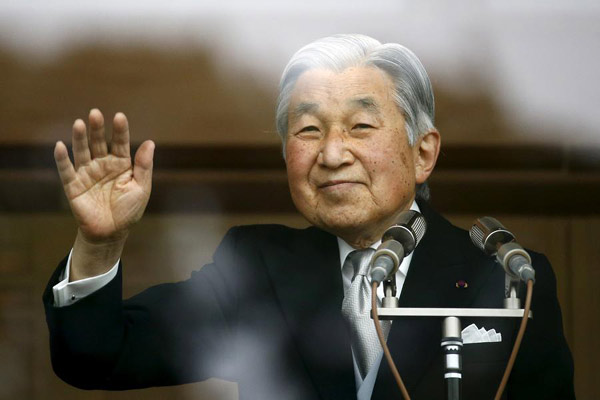 Japan's Emperor Akihito waves to well-wishers who gathered at the Imperial Palace to mark his 82nd birthday in Tokyo, Japan, December 23, 2015. [Photo/Agencies]
TOKYO - Japanese Emperor Akihito has expressed his intention to end his reign in coming years, said public broadcaster NHK, quoting a government source.
The 82-year-old emperor, who has reigned for over 27 years, has expressed his hope to the Imperial Household Agency.
His 56-year-old son, Crown Prince Naruhito, is expected to succeed to the throne, said NHK.