Fans of Kurt Russell and two of his cult classic movies from the 1980s, Big Trouble in Little China and Escape from New York, are in for a treat in October.
BOOM! Studios in Los Angeles plans to release a six-issue comic book combining the movie titles and lead characters of both films, which were directed by horror master John Carpenter.
The stories, written by Greg Pak and illustrated by Daniel Bayliss, will feature Big Trouble's swaggering truck driver Jack Burton being transported to a troubled New York of 1997. Burton will meet up with the eyepatch-wearing criminal Snake Plissken of Escape lore. Both characters were played by Russell in the movies.
On the cover art of the first issue, previewed by Entertainment Weekly, in addition to Burton and Plissken, are two of the movie villains, Escape's The Duke (Isaac Hayes) and Big Trouble's Lo Pan (James Hong).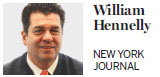 In the 1986 movie version of Big Trouble, Burton helps his friend Wang Chi rescue Wang's green-eyed fiancee from bandits in San Francisco's Chinatown. They go into the netherworld of Chinatown and meet an ancient sorcerer named David Lo Pan, who requires an Asian woman with green eyes to release him from a centuries-old curse.
Big Trouble was a money-loser, grossing only $11.1 million in North America on an estimated $20 million budget. It got mixed reviews that soured Carpenter on Hollywood and played a part in his decision to return to independent filmmaking. The movie has since established a loyal following, with an 84 percent average rating on Rotten Tomatoes and an enthusiastic audience on home video.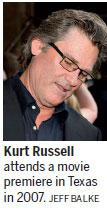 Escape from New York, released in 1981, was set in the then near-future 1997 in a crime-ridden United States where Manhattan was converted into a maximum security prison.
Plissken is given 24 hours to find the president of the United States (played by Donald Pleasence), who has been captured by prisoners after the crash of Air Force One.
Carpenter said he wrote the film in the mid-1970s as a reaction to Watergate. It was filmed mostly in St. Louis on an estimated budget of $6 million but grossed $25.2 million while garnering good reviews.
It was nominated for four Saturn Awards (presented by the Academy of Science Fiction, Fantasy and Horror Films), including Best Science Fiction Film and Best Direction. The film gained a cult following and was followed by a sequel, Escape from L.A.
As for Big Trouble, the comics offering is part of the movie's 30th anniversary celebration.
The announcement about the crossover comic comes after news that Boom! will publish two non-fiction books this year, by Tara Bennett and Paul Terry, to mark the anniversary. The Official Making of Big Trouble in Little China will be on shelves in August, while The Art of Big Trouble in Little China is due in November.
Carpenter will be the executive producer of another installment of the Halloween series, due in 2017, and there's also a film remake of Big Trouble in Little China in the works with Dwayne Johnson in the lead role.
Contact the writer at williamhennelly@chinadailyusa.com