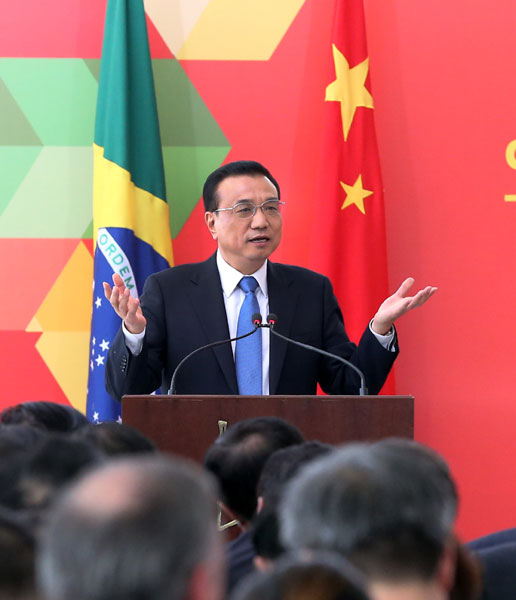 Visiting Chinese Premier Li Keqiang attends a joint press conference with Brazilian President Dilma Rousseff in Brasilia, capital of Brazil, May 19, 2015. [Photo/Xinhua]
Xu Shicheng, a research fellow in Latin American studies at the Chinese Academy of Social Sciences, said resource-rich countries, including the Latin American nations, have benefited greatly from selling raw materials such as ore and crude oil. China's rapid economic development generated growing demand and higher prices.
"However, the good old days ended when the global economy entered a period of recession, and the growth of the Chinese economy is slowing, too," he said.
"Life has become tough for these Latin American countries, which are eager to find new driving forces for their economies, and the cooperation over industrial capacity is one new engine."
The purchase of Brazilian planes, he said, is an example of such cooperation.
Xu said Chinese companies should be fully aware of the slowdown in Brazil, where the economy is expected to slump this year.
"Chinese companies in Brazil have to adapt to local rules and customs and will be affected by local levels of prosperity."
Contact the writers at zhaoyinan@chinadaily.com.cn