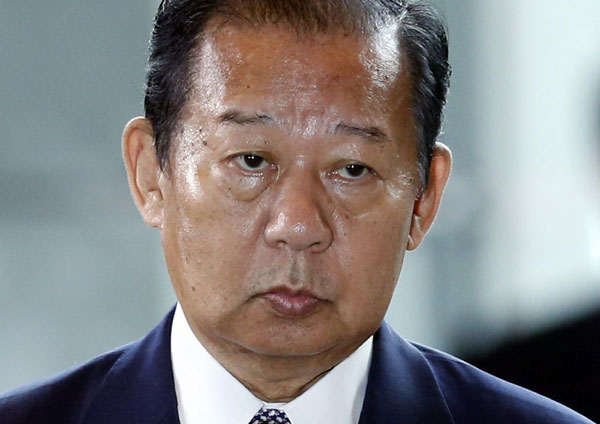 New Executive Council Chairman of Japan's ruling Liberal Democratic Party Toshihiro Nikai arrives at Prime Minister Shinzo Abe's official residence in Tokyo Sept 3, 2014.[Photo/Agencies]
Japanese parliamentarian Toshihiro Nikai will bring a 3,000-strong delegation to China in late May this year, Nikai told a news conference in Tokyo on Wednesday, according to Japanese media.
Veteran lawmaker Nikai, 75, is a top executive in Prime Minister Shinzo Abe's Liberal Democratic Party. He said the trip is aimed at improving relations between the two countries.
Delegates will include members from the tourism and other business sectors, as well as officials from local governments.
More than 200 senior business executives visited Beijing in September last year on an annual visit. The first such trip was organized by the Japan-China Economic Association in 1975.
Nikai headed a 1,400-strong delegation, mostly travel industry personnel, to South Korea in early February where they met with South Korean President Park Geun-hye.
The visit, which focused on the comfort women issue, was part of an exchange to improve ties between Japan and South Korea.