The West Coast port-labor dispute has bruised the apple-export industry in Washington state, the top producer of apples in the United States.
China is a key destination for Washington apple exports, particularly during the Spring Festival.
Although the 29 West Coast ports reached a tentative labor agreement with union workers on Feb 20, the contracts still must be ratified, and there is a cargo backlog at the docks.
The ports dispute began in November and unfortunately coincided with a bumper crop of Washington apples and a January agreement between the US and China to allow all US-grown apples access to the Chinese market.
"This year's crop is 28 percent larger than last year's, and with large crops in the Eastern states as well, we were aiming to increase our exports by that much," said Jon DeVaney, president of the Washington Tree Fruit Association. "They could and should have been closer to the percentage change in crop size - 28 percent -" DeVaney said. Instead, exports to Asia were up only 9 percent.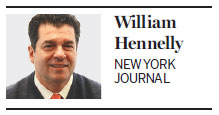 "Coming during a record crop year that has seen unexpected negative impacts from the West Coast port slowdown, the Russian ban on the import of agricultural products from the US, a potential anti-dumping case in Mexico, and the worldwide effects of the strengthening dollar, the market opening (to all varieties) is a welcome bright spot," said Barbara Walkenhauer, chairwoman of the Washington Apple Commission (WAC) board.
In August 2012, citing concerns over a fungus, Chinese officials suspended the importing of Washington's Red and Golden Delicious apples. Shipments were permitted again in October 2014.
Rebecca Lyons, international marketing director for the WAC, told China Daily that "the resumption of direct shipments of Red and Golden Delicious in November, and then the agreement in January for access for all varieties, certainly raised our hopes for a banner year in China".
"While some shipments have occurred and we are closing in on the half-million 40-pound carton volume mark, we could have easily been much higher, given the crop size and demand in China," Lyons said. "Red Delicious in particular is very popular for Chinese New Year because of its bright red color."
Lyons said there is increasing demand for other varieties such as Gala and Granny Smith in China, and producers had hoped to ship between 2-3 million cartons this year.
"We will be fortunate to ship half of that, given that we were not able to fully maximize the critical window leading up to Chinese New Year," said Lyons, who estimated the lost revenue at $90 million. "Although the ports are working through the backlog and will be back to normal in a few weeks, through the spring and summer, we now face additional competition from Southern Hemisphere apple suppliers such as Chile."
Lyons said the WAC runs promotions in China and "will continue to push sales this spring with activities at retail stores and with online sales platforms. But she said it would be "next to impossible to catch up and regain sales momentum".
The January agreement between the US Department of Agriculture and Chinese health officials should help producers forget this difficult season.
"This (agreement) will allow a greater share of US apple exports to China in the coming months and has the potential to increase US fresh apple exports, which were valued at more than $1 billion in 2013, by approximately 10 percent," Agriculture Secretary Tom Vilsack said in a Jan 26 statement. "With this new agreement, the apple industry estimates that within two years, exports to China will reach 5 million bushels annually, a value of nearly $100 million per year."
"With the full access for all apple varieties, we expect our annual exports to China will increase to 5 million cartons within two years from 2.5 million cartons in 2011," said Todd Fryhover, president of the WAC. Washington accounts for 75 percent of US apple production and 95 percent of exports.About one-third of Washington apples are shipped to Mexico and Canada, while most of the rest go to Seattle and Tacoma ports for export.
"Exports are critical for the success of the Washington apple industry," Fryhover said.
China is actually the world's largest apple producer, but it is also a major market for Washington apples, and eclipsed 3 million 40-pound cartons (54,446 MT), worth an estimated $55 million during the 2010-11 marketing year.
Red Delicious apples from Washington state go for 19.8 yuan ($3.20) per kilogram in China's Wal-Marts.
"The price (of US apples) is competitive, as prices of Chinese apples have risen significantly in the past year due to growing production costs, lower output and traders' speculation," Liu Hongmin, an apple grower in Shandong province, told the Global Times of Beijing.
Contact the writer at williamhennelly@chinadailyusa.com