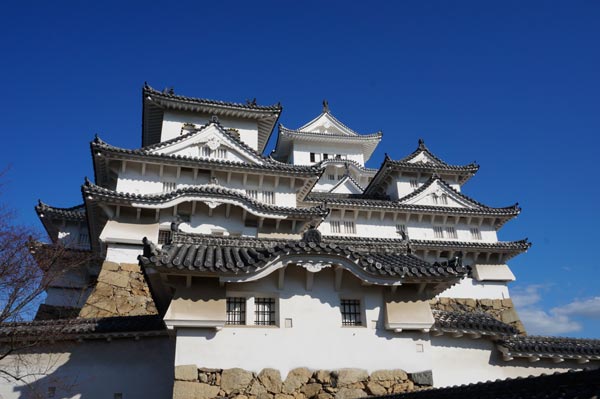 Himeji Castle in Himeji, Japan. Photo provided to China Daily
More Chinese holidaymakers are visiting Japan due to easier requirements for multiple-entry visas and the depreciation of the Japanese yen against the US dollar.
Japan extended the validity of three-year multiple-entry visas to five years for high-income Chinese visitors and these tourists have unrestricted travel throughout the country.
Another development benefits those who have paid a short visit to Japan in the last three years. Their economic status while applying for three-year multiple-entry visas changes from sufficient to certain.
The visa requires that their first destination is Okinawa or one of the three disaster-hit prefectures-Iwate, Miyagi and Fukushima-and that they spend at least one night there. After that, they can tour Japan freely.
According to the Japan National Tourism Organization, 2.41 million Chinese people traveled to Japan last year, an increase of 83 percent from 2013. The Chinese mainland is the third largest source of overseas tourists for the country, after Taiwan and South Korea.
"The new visa policy allows more Chinese to visit Japan unrestrictedly. With multiple-entry visas, they can start an independent tour whenever they want, enjoy delicious cuisine, shopping sprees and hot springs," says Hideki Ijichi, chief representative of the Japan National Tourism Organization's Beijing office.