Zhiqing (literally "educated youth") was the name given to the young, ex-Red Guard of China who, during the Cultural Revolution, heeded Mao's call and were sent to remote parts of China to be "re-educated" in the fundamentals of living poor. In the span of a decade, from 1966 to 1976, an estimated 17-to-20 million educated young zhiqing had to adapt to year-round back-breaking work, primitive housing and a substandard diet.
It was what Columbia University political science professor Andrew J. Nathan calls "the crucible that shaped their generation - the same generation that rules China today". Indeed, China's President Xi Jinping lived as a zhiqing for seven years in ShanXi province and Premier Li Keqiang learned about his acceptance to Beijing University while he was a zhiqing hoeing fields in eastern Anhui.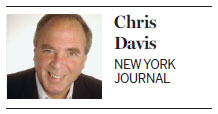 Theirs are but two of millions of stories. A wonderful new book from Texas Review Press captures 13 more. In Zhinqing: Stories from China's Special Generation, readers are taken into the intimate daily lives of the people who really lived it.
"Both men and women toiled in this way until it got completely dark," writes Qin Yang. "At night, every household used kerosene lamps for lighting, and the whole family went to bed early in order to not be too bothered by their empty stomachs. The same routine repeated itself day after day, month after month, year after year."
With work consuming every waking hour, Qin's life in the countryside was hard and not much fun, he writes, but there was a silver lining. "In retrospect, it was a healthy lifestyle that allowed the local people to remain free from high cholesterol and diabetes, common ailments that plague our comfortable modern society."
Qin also perfected a useful proficiency in the mountainous terrain of Guangyuan county, Sichuan province, where he was posted - catching and cooking snakes. "I also acquired the skill of catching a snake alive without killing it," he writes. "With my right hand holding the tail of the snake and lifting it from the ground, I would slide my left hand all the way up its body to grip its neck."
Steamed, snake's white meat retained its "uniquely delicious taste" and "boiled snake soup was as white and nutritious as milk". "We felt we were in heaven with the snake meat in our bellies, able to forget temporarily the hard realities of living in the countryside," writes Qin, who ended up getting a PhD in chemistry at the University of Houston and is currently chief chemist at Air Liquide America Corporation in Houston.
"Life in the country was like a mug of bitter water that could not be emptied at one gulp," writes Kang Xuepei, a zhiqing and accomplished writer who edited many of the accounts. "It had to be sipped and tasted one day at a time."
Zhang Tianrun tells a Romeo and Juliet tale of his dorm buddy Liu's ill-fated love affair with his pretty classmate from Beijing, Fan. Liu had purchased a beautiful new leather belt for Fan and Zhang arranged for a secret meeting so he could give it to her. When she appeared the next day wearing the belt, the entire group, led by their supervisor Big Sister Wang, insinuated what Fan must have had to do to earn the gift and in shame Fan tried to hang herself with the belt.
Thirty years later, Zhang was able to track down Liu and Fan, married and living in Beijing with a beautiful 19-year-old daughter. Fan recounted the story and then went into the bedroom and came back with the belt, still buckled in a circle as a reminder of their forbidden love. It was why they had named their daughter Yuanyuan (circle). It was also the first time Yuanyuan had ever heard the story, and "to her young mind, it sounded like a tragic fairy tale". Blinking back tears, she turned to Zhang and asked: "Uncle Zhang, is it true?"
"I nodded my head in confirmation, 'Yes, it's very true. Impossible things happened in those impossible years, Yuanyuan. Love was forbidden and condemned when we were zhiqing your age'," writes Zhang Tianrun, who received a PhD from UC-Santa Cruz and currently works as a research programmer for an oil company in Houston.
Li Wei, who spent seven years in Shanxi and Hebei provinces, sums up the ambivalence of ex-zhiqing's legacy with a statement that reads like an endorsement for the US Peace Corps.
"Most of my American friends who know about my experience as an educated youth have asked: How has your experience impacted you and your generation?" A question that he says has no one simple answer, since his zhiqing experience has become "a font of wisdom" for him in many ways.
"I have learned to appreciate the hard work of farmers," he writes. "I have learned not to waste food or anything else. I have learned to always feel for and identify myself with the disadvantaged groups in society. I have learned to persist and remain hopeful regardless of whatever life throws at me."
Contact the writer at chrisdavis@chinadailyusa.com.