The rise and fall of photovoltaic cell-maker Wuxi Suntech Power and its failed bid to grow by opening a manufacturing center in Arizona is a cautionary tale for all businesses.
Now it's the subject of a case study report - with the luxury of hindsight - from the Paulson Institute that reads like the Cliff Notes for a Michael Lewis book.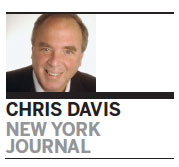 The story begins in October 2010 with a press conference at the opening of a new solar panel factory in the town of Goodyear, Arizona, as Suntech becomes the first Chinese company to invest in "green tech" manufacturing in the US.
Arizona Governor Jan Brewer is on hand and turns to Suntech CEO Shi Zhengrong and says, "This is indeed, Dr Shi, a fabulous day."
The new factory would hire 75 Arizona workers with annual salaries between $32,000 and $35,000 and if all went as planned, the plant could employ as many as 1,000 in a few years.
Flashback to 1963 and a family of farmers living on an island in the Yangtze River. Shi Zhengrong was born to parents who were already struggling to feed two grown children. His parents decide to give Zhengrong to a neighboring family - also surnamed Shi - who had just lost an infant in childbirth.
Shi works hard in school and at 16 wins a scholarship to study laser physics in Shanghai and from there a doctorate in electrical engineering in Australia under Martin Green, the "father of photovoltaics". In 1995, Green starts a company to develop low cost PV cells and Shi joins it.
Shi eventually tires of the research and decides the time has come for solar technology to go large scale and commercial. Shi meets a businessman from his hometown who persuaded him to return to China to start his own company.
Shi draws up a 200-page business plan, estimating he could cut solar panel prices from $5 a watt to $3 a watt, and by targeting the heavily subsidized markets of Europe and Japan, create a major export industry for his homeland.
With his wife and two children living off his savings, Shi shops around for investors and eventually partners with officials from Wuxi, a city of 6 million about 70 miles outside of Shanghai. For $8 million (a quarter of it Shi's) Wuxi Suntech Power Corporation is founded, opening its first factory in 2002 with a production capacity of 10 megawatts a year.
The timing is perfect. Global demand for solar panels increases exponentially over the decade. Shi is determined to make Suntech the largest solar company in the world through leveraged expansion. His board chairman disagrees. Shi gets the board to vote him out and make him CEO and chairman.
In December 2005 Suntech goes public on the NYSE - the first private Chinese company listed there - at a valuation of $5.5 billion and in 2007 takes on large amounts of debt.
Soon Suntech is shipping 1.5 GW of solar products mostly to Europe and Japan, making it the biggest solar supplier in the world. Mission accomplished. The media anoint Shi "Sun King" and for a few years he is the richest man in China.
The 2008 world financial crisis deeply scorches the solar industry and it just gets worse. Supplies hugely outstrip demand and prices fall off a cliff. Suntech fires 800 employees in China.
The US market, with new incentives there like California Governor Arnold Schwarzenegger's Million Roofs Program, looks promising. Politicians are talking climate change and reducing dependence on foreign oil.
Shi decides to open a final assembly plant for solar panels in Arizona, even though it runs the risk of eroding its price advantage. The factory is productive, the employees happy.
But the global solar market continues to fall apart. And soon the Arizona facility proves too expensive to compete. The US Commerce Department rules that China has improperly subsidized its aluminum companies, which made solar frames, and proposes to slap duties of $500 million a year on Chinese imports.
Suntech, which had profits of $237 million in 2011, loses more than $1 billion in 2011. In July 2012, Suntech announces that it was the victim of a $690 million bond fraud.
In 2013, board infighting leads to Shi's removal as chairman, Suntech misses a $541 million payment on convertible bonds and a Chinese court declares the company bankrupt.
"Thus ended Suntech's fleeting run in the Arizona sun," the report said.
As Damien Ma, a fellow at the Paulson Institute, put it, the study "clearly shows that Chinese firms, no matter how ambitious, cannot escape from the realities and dynamics of the global marketplace. Suntech's failed ambition in Arizona was the result of many factors, but especially the boom and bust of the global solar industry".
Contact the writer at chrisdavis@chinadailyusa.com.