As more and more US universities scramble to create programs with China, deep ties with the country are nothing new for Indiana University, as IU president Michael A. McRobbie managed to point out more than once while leading a delegation on an official visit there this past week.
It was McRobbie's fifth trip to China since becoming IU's president in 2007, but the school's links with China date back as far as the Qing Dynasty (1644-1911) when an IU graduate, Presbyterian missionary William Alexander Parsons Martin, worked in Beijing as a translator for then American minister to China, William B. Reed. And from the other end, IU's first Chinese alumnus, Showin Wetzen Hsu, who graduated in 1909, went on to serve on China's supreme court.
In the century since, IU has developed deeply intertwined relationships with some of China's top schools, including Peking University, Sun Yat-Sen University, Tsinghua University, Zhejiang University, the China University of Political Science and Law, Beijing University for Business Economics and Beijing Sport University. These partnerships have brought about substantial teaching and research collaborations, as well as student exchanges.
McRobbie wrapped up his most recent official visit to China in Beijing on May 23 by dedicating a new international gateway office that will serve as a home base for IU activities in China. The facility will also support scholarly research and teaching, conferences and workshops, study abroad programs, distance learning initiatives, executive and corporate programs and alumni events. The 4,000-square-foot space will include a 22-seat, state-of-the-art video-conferencing facility and six offices, one of which will be used by an Internet2 staff member, and all are part of the China Education and Research Network building, known as CERNET, in the Tsinghua (university) Science Park.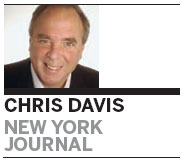 Since 2011, IU has been leading an ongoing National Science Foundation initiative to link the CERNET - China's first nationwide educational and research network - with Internet2 and other research and educational networks, which enables researchers in both the US and China to share data more easily.
"Indiana University has a long history of engagement in China, which laid the foundation for our announcement today to expand more of a much-needed presence here," McRobbie said at the signing ceremony.
Aside from renewing IU's primary agreement with Tsinghua University, McRobbie also signed agreements with China University of Political Science and Law and Beijing Sport University.
The agreement between the law schools establishes a new academy for the study of Chinese law and comparative judicial systems.
McRobbie called this agreement important because it demonstrated IU's ongoing commitment to global legal studies and the "complementary interests of our two universities", noting that China University of Political Science and Law, with it 200,000 graduates over the past 60 years, was widely recognized as the top law school in China and has played a key role in the formation of the Chinese legal system.
Also present at the ceremony, Austen L. Parrish, dean of IU's Maurer School of Law, said the new academy would foster lecture and research exchanges among the top professors on both sides. "Regardless of where they practice," Parrish said, "today's lawyers need to understand the impact of globalization on our profession, particularly with respect to China and its growing and dynamic economy."
The academy will also offer a one-semester exchange program for IU students at one of two campuses in China. The partnership is one of several that Maurer law school has with other international law schools, including Peking University of Transnational Law in China and University of Hong Kong in China.
The agreement with Beijing Sport University (BSU) - described in a statement as "one of the world's elite sports universities" - was really a renewal. BSU, which just celebrated its 60th anniversary last year, has an impressive track record: In the past four Olympic Games alone, students and faculty from the university have won 30 gold medals, 16 silvers and nine bronze.
BSU president Yang Hua spoke about his university's 25-year-old relationship with IU and its acclaimed School of Public Health, noting that the relationship spanned four IU presidents.
The study of Asia at Indiana University spans more than 20 departments and professional schools on the Bloomington campus, and at the Indianapolis campus, the Confucius Institute promotes the teaching of Chinese language and culture.
Last year alone, 225 IU students elected to study in China, and today, more than 40 percent of IU's 8,000 international students come from China.
IU now numbers more than 4,000 alumni affiliated with China and the university welcomes a steady stream of Chinese scholars, students and dignitaries to its campuses.
The Hoosiers make US-China academic ties a slam dunk.
Contact the writer at chrisdavis@chinadailyusa.com.
(China Daily USA 06/02/2014 page2)