The Tiger Mom debate - some call it a clash of cultures - has gained new steam with a study out of Stanford University. It may not settle anything, but it seems to more clearly define the sides.
This all goes back to 2011 when Yale University law professor Amy Chua published an article in the Wall Street Journal entitled Why Chinese Mothers Are Superior. In it the self-professed Tiger Mother argued that the Asian-style of parenting - being relentlessly strict, controlling, demanding and involved - produced the most successful children.
Chua's own daughter Lulu told Time Magazine what it was like to be raised by "Tiger Mother":
"I looked at the test question and drew a blank. Then I heard your annoying voice in my head, saying, 'Keep thinking! I know you can do this' - and the answer just came to me."
There was an outcry from many parents who said such rearing techniques quashed individual drive and sowed the seeds of antipathy. But the Wall Street Journal followed up with a survey and found that 62 percent of respondents thought that the highly involved Tiger Mothering was better for children than Western parenting's more accommodating, lenient, laissez-faire approach.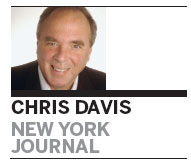 In response to Chua's claims, researchers at Stanford have taken a closer look at the dynamics and differences in the mother-child relationships of Asian-American (AA) and European-America (EA) high school students. And they've come to an interesting conclusion:
"Given the dilemma of a child who is struggling and not succeeding - and the challenge of how to maintain motivation in the face of failure - we propose that Chua and her critics are both right," they write in Personality and Social Psychology Bulletin.
According to lead researcher Alyssa Fu, "Asian-American parents encourage their children to see themselves as part of an enduring relationship with them." That is to say, to be more interdependent.
In contrast, European-American parents place more emphasis on their children becoming independent, encouraging them to think of themselves as unique individuals and explore their own thoughts and experiences.
Fu and her colleagues designed four studies to try and find the direct effects these parenting models have on a teen's academic performance.
In the first study, students were asked open-ended questions like: "Describe your mom in a couple of sentences." While both AA and EA groups described their mothers favorably, the AA students, as predicted, were more likely to mention their mothers in terms of their relationship with them, as in "She pushes me to succeed."
The EA groups, on the other hand, were more likely to describe their mother as someone separate from them, focusing on her characteristics: as in, she has blonde hair and reads gardening books.
In the second study, investigators asked students how connected they felt to their mothers and if they felt pressure from her. Again, as expected, the AA students felt greater interdependence with their mothers and greater pressure, but it didn't mean they did not feel their support.
EA children said that the pressure they got from their mothers was not necessarily a good thing; it was usually a result of their mothers not understanding them, again, asserting their independence. "EAs reported that the more pressure they felt from their mothers, the less they felt supported by them," the researchers found.
The third study tried to find directly if pressure from moms was motivating. Students were given a difficult word puzzle that was designed for failure - 12 anagrams to be rearranged into other words in five minutes. None did well and all were given false feedback that "you have scored WELL BELOW AVERAGE".
"After the failure experience, we used a subtle manipulation to direct participants' attention to their mothers or to themselves," the study said, by asking "Describe your mom in a couple of sentences Describe yourself." After they did, they were given a second set of impossible anagrams to solve.
After thinking of their mothers, the AA kids tried to do more and the EA kids tried to do less. But, after thinking about themselves, the EA kids were motivated to attempt more.
The final study mimicked the third by asking students to think of a time when their mother nagged them to complete a task she was helping with, or one she was not helping on.
"The results of these studies can calm the clash over the role of parental involvement in academic achievement," the study claims. "They show that Chua and her critics can both be right."
The Tiger Mom approach motivates by allowing children to draw on their connectedness to stick with a difficult task. The European-American approach makes children see themselves as independent of their mothers.
Contact the writer at chrisdavis@chinadailyusa.com.
(China Daily USA 05/22/2014 page2)