May the best billionaire win.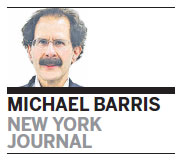 There's a saying in the automotive industry: a great product with great customer support can carry the day.
That may well determine the outcome of a brewing donnybrook between Lu Guanqiu, the Chinese chairman and founder of auto-parts maker Wanxiang Group and the new owner of bankrupt Fisker Automotive Holdings, and Elon Musk, CEO of California's Tesla Motors.
Lu has said he wants to outsell Musk's Tesla in the US and in China, with Fisker's hybrid Karma sports car. "I'll put every cent that Wanxiang earns into making electric vehicles," Lu was quoted by Bloomberg News. "I'll burn as much cash as it takes to succeed, or until Wanxiang goes bust." For the record, Lu's personal worth is about $3.1 billion. That's a mere pittance, compared with Musk's wealth of $8.4 billion.
The automakers' star products are not for the cost-conscious. Tesla's made-in-Silicon Valley Model S has a US manufacturer's suggested retail price of $69,900. The Finland-made Karma sold for around $103,000 before Fisker filed for bankruptcy late last year. In China, where Tesla operates a vast Beijing store, its newly introduced Model S-60 retails for 648,000 yuan, or $104,000.
Analysts have said that if Lu were to build and peddle a Fisker electric in China, the world's largest automotive market by sales, he would have an edge over Musk in obtaining government financing from the Chinese government. Musk, however, has been selling electric cars in the country since last November and is building a network of charging stations to help motorists conquer "range anxiety", a major obstacle for potential buyers.
"The road is still very long," Lu was quoted as saying. "We want to concentrate for now on manufacturing in the US. If I don't succeed, my son will continue with it. If he doesn't make it, my grandson will."
Born to peasants in 1945 in Hangzhou, Lu became an apprentice at a State-owned metalworks at the age of 15, before starting a flour mill in his village and, later, a bicycle repair shop. In 1969, Lu pooled money with six other farmers in to set up a tractor repair shop for his commune. Wanxiang took its Chinese name from the universal joints — a part used in drive shafts -— that it produced.
Lu quit a three-pack-a-day smoking habit to win a bet with a local steel-mill boss in order to secure supplies for his factory, he said, wincing at the memory. He hasn't smoked since, he said. "I said I would do it, and I did," he said, shifting between the local Xiaoshan dialect and heavily accented Mandarin.
Electrics, already a tough sell in China, have become an even tougher sell with the recent tying of graphite used in Tesla's batteries to China's pollution problems. Electrics use about 110 pounds of graphite, raising questions about what a price increase stemming from a government shutdown of graphite mines would do to an electric's sticker price.
The dirty story sullies the idea that the vehicles are good for the environment.
While China's smog issues have refocused attention on low-emission vehicles as a way to rid the country of a hazard to both human health and the country's economy, sales of electrics have been limited to government and corporate customers. Sales of plug-in electric vehicles (PEVs) in China in 2013 surged 38 percent from a year earlier to 17,600 units, including 14,604 pure electrics and 3,038 plug-in hybrids (PHEVs), according to statistics supplied by the China Association of Automobile Manufacturers. China Auto Web said the number represents an "insignificant" portion of China's nearly 22 million sales of new vehicles last year.
In 2013, the State Council called on China's auto industry to achieve production and sales targets of 500,000 pure-electric (battery-powered) and plug-in hybrid vehicles by 2015 and 10 times that number by the end of the next decade. "Most analysts now consider the goals unreachable," according to China Auto Web.
Regardless of who you like in this one, there's one thing that can't be denied. A couple of rich guys are ready to get it on.
Contact the writer at michaelbarris@chinadailyusa.com