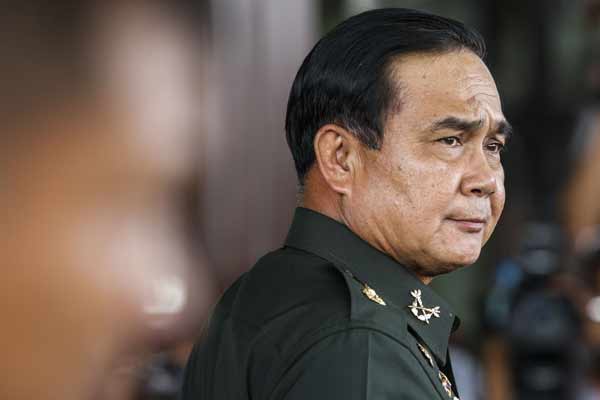 Thai Army chief General Prayuth Chan-ocha arrives before a meeting with high ranking officials at the Army Club after the army declared martial law nationwide to restore order, in Bangkok May 20, 2014.
 [Photo/Agencies]
BANGKOK - Thai coup leader Prayuth Chan-Ocha is expected to receive a royal command which will appoint him the leader of the National Council for Peace and Order (NCPO) on Monday, local media reported Sunday.
The ceremony is scheduled to be held at 10:49 a.m. local time on Monday at the army headquarters Ratchadamnoen Avenue, reported Bangkok Post.
Prayuth will deliver a speech via television over the issues including the proclamation of an interim constitution and the setting up of the national legislative council.
Thai Army Commander-in-Chief Gen Prayuth Chan-ocha on Thursday declared a coup, saying it was aimed at stopping further loss of life and preventing the conflict in the country from further escalating.