Hundreds of relatives of passengers from Malaysia Airlines flight MH370 are expected to arrive soon in Perth, as the search for the presumed crash site continues.
After more than two weeks of speculation, Malaysian authorities have announced that the plane is presumed to have crashed into the Indian Ocean about 2,500 kilometres from the West Australian capital.
The search has now turned into a recovery operation, however despite possible sightings of wreckage no bodies have been found.
The Federal Government has agreed to waive visa fees for the families of flight MH370 passengers should they choose to come to Australia.
The Prime Minister Tony Abbott said the Government would continue to put resources into the search because victims' relatives deserve to know what happened.
The plane was bound for Beijing and most of the 239 passengers onboard were Chinese.
Sammy Yap, president of Perth's Chung Wah Association, WA's largest Chinese network, says the families will need emotional and logistical support.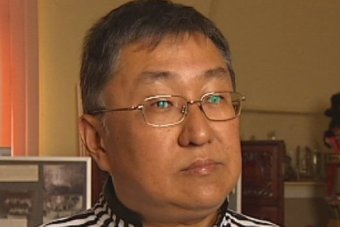 WA Chung Wah Association President Sammy Yap says the families will need emotional and logistical support.
"For most of them, it might be the first time coming to Australia, to a foreign land, and not being able to speak the language and so on, so it makes it more difficult for them," he said.
"The main thing is we speak the language, we understand their culture, we know what their needs are and we hope we can take care of this part for them.
"Anyone who needs counselling or consoling, we do have a network of people who can help us do that."
The Chief of the Navy, Vice Admiral Ray Griggs, says he understands the desire of family members to come to Perth.
"You can totally understand why some families would want to be near where the activity was, and I think our people will be focusing on doing the job," he said.
'Chinese tradition' to recover bodies
My Yap says it is important in Chinese tradition for relatives to be able to recover the bodies of their loved ones.
"I think in Chinese tradition, which some people are still practicing now, it's necessary," he said.
"For example, in a situation where a member of the family died from drowning, but they can't find the body, they would go to the waterfront, throw a watermelon into the water, and call out their name and hope the body would resurface.
"They would be hoping to recover the bodies and take them back to China or Malaysia, or wherever they come from, and be able to bury the bodies."
Mr Yap says he does not know how many relatives are expected to come to Perth.
"I've heard from a dozen to a thousand, so it is really speculation at this moment," he said.
"I think if the bodies can be recovered, I'm sure a lot more will come."
WA Premier Colin Barnett told Fairfax Radio he expected the number of Chinese relatives preparing to come to Perth to be in the hundreds.
"We don't know the numbers, but we expect several hundred to come to Perth over the coming week," he said.
"We as a State Government will certainly do all we can to make their visit as pleasant as it can be given the circumstances, we'll host them, look after them, do all they can."
Source: http://www.abc.net.au/news/2014-03-26/mh370-malaysia-flight-chinese-families-in-perth-wa-for-bodies/5347118
Related stories:
Relatives of MH370 victims watch as Parliament offers condolences
Malaysia Airlines defends text message to families of MH370 passengers