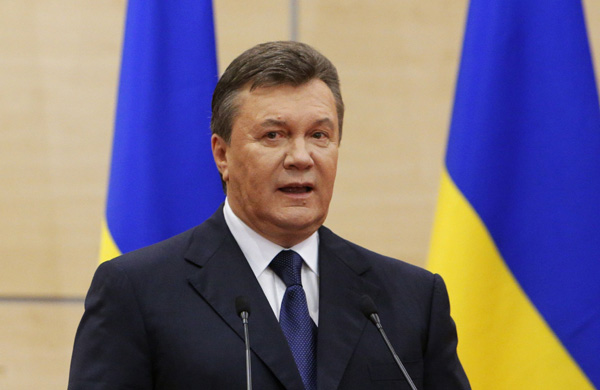 Ousted Ukrainian President Viktor Yanukovich makes a statement during a news conference in the Russian southern city of Rostov-on-Don, March 11, 2014. [Photo/Agencies]
Moscow - Ousted Ukrainian President Viktor Yanukovych said Tuesday he would ask US Congress and Supreme Court to give legal assessment of US government's actions concerning his country.
"The United States plans to allocate 1 billion US dollars to that bandit regime, which contradicts US laws," Yanukovych told reporters in Russia's southwest port of Rostov-on-Don.
He also branded the situation in his country as "neo-fascist lawlessness and eve of civil war."