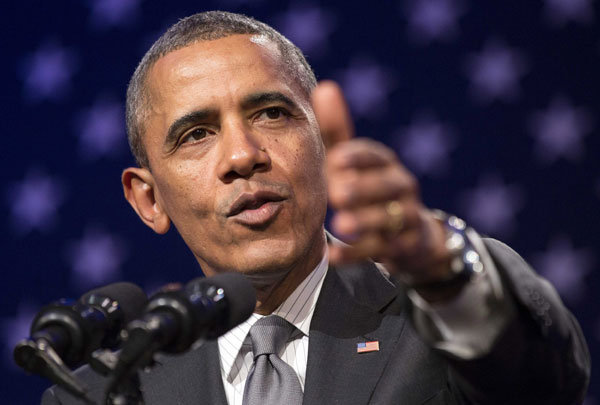 US President Barack Obama delivers remarks at Organizing for Action's "National Organizing Summit" in Washington February 25, 2014.[Photo/Agencies]
WASHINGTON - US President Barack Obama said on Tuesday that some 4 million people had signed up for health insurance through exchanges provided by his signature healthcare law known as Obamacare.
Obama made the comments to cheers from supporters during an appearance at a "national organizing summit" put together by the political organization Organizing for Action that was formed out of his 2012 campaign apparatus.
He urged supporters to keep reaching out to people to get them signed up for health insurance coverage.