In New York's Museum of Chinese America, a selection of photographs and artifacts of a 125-year-old family business - the Lee family - in Chinatown has been on exhibition since last year. Old photos, displayed in a storefront setting, showcase the history of this Chinese immigrant family whose history dates back to 1888.
Harold L. Lee and Sons, Inc, described by the local community as a "cornerstone of Chinatown", started on 31 Pell Street in Chinatown, operating different small businesses - from a meat shop, foreign exchange, travel agency and a film company to a national insurance broker.
The Lee family is one successful Chinese small business owner of many that are rapidly growing across the United States.
The most recent survey by the US Census Bureau showed that Chinese small business owners make up the highest percentage of Asian small business owners in the US, working hand-in-hand with many suppliers in China.
The Survey of Business Owners, which is conducted every five years, showed that Asians owned 1.5 million non-farm US businesses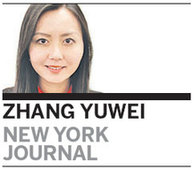 operating in the 50 states and the District of Columbia. These Asian-owned firms accounted for 5.7 percent of all non-farm businesses in the US, employed 2.8 million people - about 2.4 percent of total employment - and generated $508 billion in receipts. Among those, Chinese owned about 27 percent with receipts of $143 billion.
These Chinese small business owners, most of whom started with a small grocery or restaurant, usually gain a boost in their businesses during the Chinese New Year, a two-week holiday going by the Chinese Lunar calendar every January or February.
But the growing economy back in China has become a new backbone for many small businesses - including the Chinese ones - here in the US, according to Alfred Nader, vice-president of corporate strategy and development at Western Union Business Solutions.
Nader, who helps small and medium enterprises in the US save money on global transactions and decrease the uncertainty risk of currency fluctuations, said one strategy is to avoid the US dollar and pay Chinese partners in RMB instead of US dollars.
"Our research shows that one in five Chinese suppliers add roughly 3-to-4 percent to invoices to cover foreign exchange risk, which is eliminated with RMB payments," said Nader.
SMEs in the US can then look to negotiate a discount with their Chinese suppliers simply by asking if they want to be paid in RMB, Nader noted.
SWIFT data in November and December, for example, also showed the RMB, or the yuan, breaking into the top 10 most-used currencies for payments, surpassing 22 currencies over the past three years.
"The SWIFT data is an indication of increased RMB use for international trade," Nader said. "It stands to reason that Chinese business owners based abroad, including in the US, would feel more comfortable as early renminbi adopters."
Nader said the SWIFT data reflected that the Chinese government has taken "great strides" in liberalizing the RMB and this trend will continue.