She switched to olive oil for cooking because it's "more healthy". And in a nation combating an obesity problem, that's a good thing.
A wave of food-safety scares in China ranging from tainted milk to antibiotics-laced chicken to dead pigs in Shanghai's rivers has spurred a search for upscale, healthy products.
The hunters are targeting imported bottles of olive oil. Advertising campaigns emphasizing the benefits of the oil, which isn't used in traditional Chinese cuisine, are driving up demand for it. China spent $184 million on imported olive oil last year, up 9.3 percent from 2012 and from just $1 million a decade earlier.
"I used to use peanut oil; now I only use olive oil and sunflower-seed oil, which I think are more healthy," Ms Su, a 51-year-old Beijing native who declined to give her first name, was quoted in the Wall Street Journal.
The olive-oil craze has led to a flurry of olive grove purchases in Australia. Chinese and Asian investors now own nearly one out of every 10 groves in the country, Tim Smith, sales and marketing director at Boundary Bend Ltd, a leading Australian extra-virgin oil producer, was quoted in the Journal.
In contrast with the huge energy and commodity acquisitions Chinese companies have become known for lately, such as Hong Kong-based WH Group Ltd (formerly Shuanghui International Holdings Ltd)'s $4.7 billion purchase of Smithfield Foods Inc. last fall, the olive-oil deals are minor.
In January, Chinese-owned Australian Organic Olive Oil Co started to package oil from 3,700 acres of olive groves it purchased in 2012 when Western Australia's Kailis Organic Olive Groves Ltd went into receivership.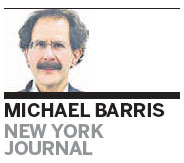 "There are a lot of wealthy Chinese willing to pay for high-quality olive oil to ensure they have the 'real thing,'" Lisa Rowntree, chief executive of the Australian Olive Association growers group, was quoted in the Journal.
Dwarfing Australia, Spain has 60 percent of the Chinese market, trailed by Italy, Greece and North Africa. Most Spanish olive oil comes from the southern province of Andalusia.
"There is enormous potential for continuous growth in Chinese olive-oil use over the next two decades, although perhaps not at the explosive rate of 30 percent or 40 percent annual growth seen in the past five years," Manuel Leon, the Shanghai representative of Extenda, Andalusia's export promotion agency, was quoted in the Journal. "Each month, Extenda has several queries from Chinese companies wanting to buy oil or do licensing agreements." He said he expects Chinese companies will be more likely to invest in distribution, bottling and storage than in olive farms.
Television advertising by Chinese importers and trade-promotion groups on using olive oil has helped lift sales. Nevertheless, the volume of olive-oil imports is less than 1 percent of palm oil's. Importers reject arguments that regular olive oil isn't suitable for the very-high-temperature wok cooking favored in China. Top-quality extra-virgin oil, which contains high concentrations of organic particulates, smokes at above 375 degrees Fahrenheit, however.
Consumers' attraction to the healthier properties of olive oil comes with China confronting an obesity problem. As higher living standards lead to increased food intake, some Chinese cities - particularly those where fast-food consumption has become a way of life - now have as much as a 20 percent obesity rate. In 2003, obesity among Chinese adults translated into direct medical costs of 21.1 billion yuan ($3.4 billion).
The embrace of olive oil fits with government-instituted school programs aimed at combating adolescent obesity through encouraging smarter eating choices.
Sure, the demand for prestigious products such as olive oil suggests that the motives for the craze may not be all health-motivated. But in a nation where obesity is sometimes mistaken for prosperity, who cares? It's a good thing.
Contact the writer at michaelbarris@chinadailyusa.com
(China Daily USA 02/24/2014 page2)