WASHINGTON - When Barack Obama defeated Mitt Romney in the 2012 US presidential election, many political strategists saw it as a triumph of the Obama team's technological prowess, allowing it to identify likely Democratic voters and get them to the polls.
Related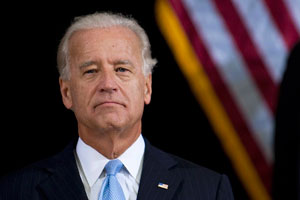 It was a sore point for Republicans, who came out of that election vowing to nullify the Democrats' advantage in gleaning information from voter databases and social media to find potential supporters.
More than a year later that still has not happened. According to interviews with a dozen strategists from both parties, Democrats appear set to maintain their technological edge, potentially boosting their prospects in the 2014 midterm elections just as other factors - such as President Obama's sliding popularity - are likely to favor Republicans.
It is not that the Republicans are not trying.
The Republican National Committee is spending "tens of millions of dollars," spokeswoman Kirsten Kukowski says, to "change the culture of our data and digital program" with new data analysis teams in Washington and Silicon Valley. Meanwhile, independent conservative groups funded by big-money donors such as the billionaire brothers Charles and David Koch continue to have their own digital teams, typically focused more on issues - such as opposing Obama's healthcare overhaul - than on individual candidates.
But in a reflection of some of the divisions between the Republican Party's most conservative members and its more moderate establishment, campaigns and other groups often do not share information about voters and tactics.
And even as party leaders are aggressively pursuing a new digital game plan, Republican strategists acknowledge that some conservative candidates and their supporters remain wary of changing tactics they have used for years, such as reaching voters through television ads and door-to-door campaigning without much help from analyses of voter databases.
Some Republicans' skepticism was fueled in 2012 by the embarrassing failure of the Romney campaign's ORCA project, a data system that was designed to help get conservative voters to the polls and improve communication between campaign offices. ORCA crashed on Election Day, potentially harming Republican turnout.
"There's a fundamental cultural problem" in how Republicans have dealt with technology in recent elections, said Vincent Harris, a Republican digital strategist who this year is helping candidates such as Senate Majority Leader Mitch McConnell of Kentucky.
"Democrats are still a couple (election) cycles ahead of us," Harris said.