In today's trending, a farmer's ingenuity will result in a new restaurant inside a homemade airplane, firefighters get a new weapon to fight blazes, models in skimpy outfits 'bare' the freezing temperatures at an ice and hot spring carnival and winter's sub-freezing temperatures don't frighten eager fishermen in Harbin.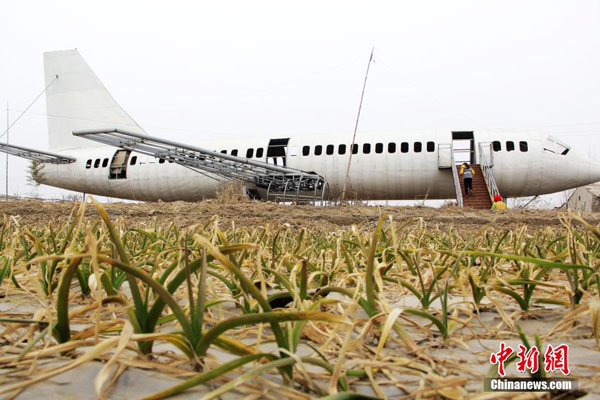 The mock Boeing 737 is seen beside a plot of farmland. [Photo/Chinanews.com]
Homemade airplane to entertain diners
There is never a shortage of ingenuity among Chinese grassroots inventors. In another case of their creativity and DIY ability, a farmer in Central China's Henan province made a "plane restaurant" that resembles a Boeing 737, Chinanews.com reported.
It took one year for 61-year-old Wang Lanqun to make the 35-meter-long airplane with " metallic materials", which cost more than 150,000 yuan ($23,000). When completed, Wang intends to use this steel plane as a restaurant.
Related: Magnificent men in their Chinese machines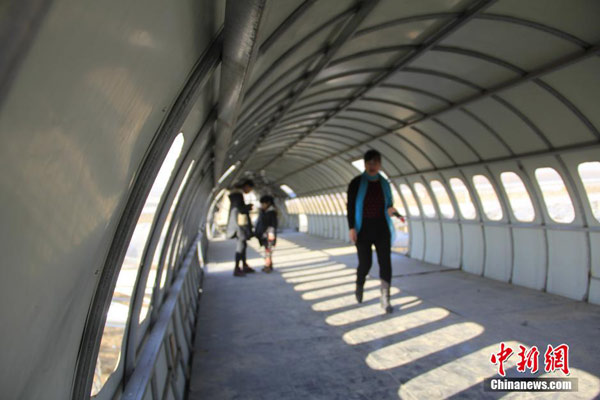 Visitors walk inside the homemade airplane. [Photo/Chinanews.com]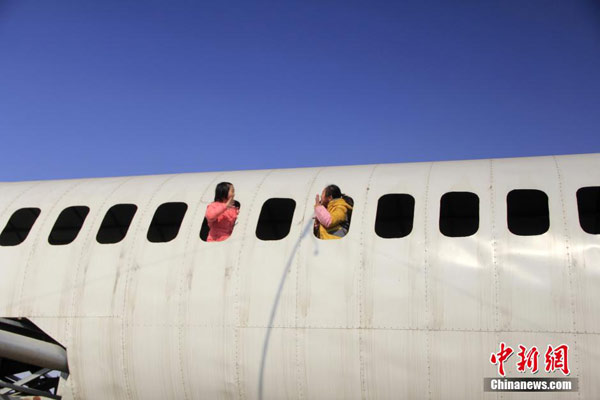 Two kids play in the DIY airplane.[Photo/Chinanews.com]
In our next story, special tanks are built to face an old enemy, fire.