100,000 audits by spending watchdog lead to action against 321 officials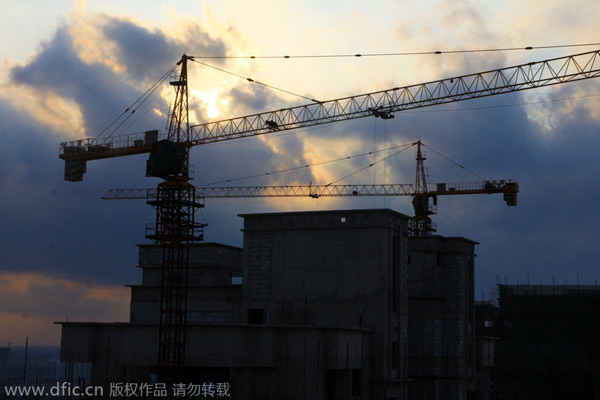 Photo taken on Oct 20, 2011 shows a construction site in Rizhao city, East China's Shandong province. [Photo/IC]
The top spending watchdog has recovered more than 380 billion yuan ($58.6 billion) of public money in the first 11 months of this year, as the country steps up efforts to root out corruption and curb irregularities in public spending.
During the annual work meeting of the National Audit Office, Liu Jiayi, head of the office, said 100,000 entities across the country had been audited from January to November.
More than 3,600 cases of violations of Party rules and national laws were handed over to judiciary departments, he said.
According to the office, an audit of more than 20,000 government officials and cadres found cases of misuse of public funds totaling more than 250 billion yuan.
As a result, 321 officials, including 101 senior officials, have been handed over to judiciary bodies and disciplinary departments.
The office also announced on Monday the results of 29 previous cases. In one of these cases, nearly 48 million yuan was recovered and nearly 59 million yuan in cash and assets was frozen by the end of November, after the office discovered severe corruption in the Transportation Bureau in Shanxi province.
The case was turned over to the Central Commission for Discipline Inspection, which is China's top graft-buster, and the Ministry of Public Security. A total of 243 officials involved in the case have been punished or disciplined.
After the authority stepped up auditing efforts over the past few years, public spending on overseas trips, vehicles and receptions dropped this year to 6.3 billion yuan-a decrease of 33 percent compared with 2010.
The "three public consumptions"-using public money on tours abroad under the name of official visits, using public vehicles for personal errands and using public funds for luxurious receptions and accommodations-have been a source of government corruption for years.
The office pledged to further check for imbalances of expenses and receipts as well as fraudulent accounting relating to the three public consumptions, and to monitor the entire procedure of spending public funds.
"In the coming year, auditors will particularly look into authorities with great public power, departments that are in charge of distribution of public money and organizations with major natural resources," Liu said.