In today's trending, Chengdu people start wearing flower "antennas", a boy punches a hole in a priceless painting, diners sit in cages in Jilin's prison-themed restaurant, and a cliff-face transparent lift is built in Hubei.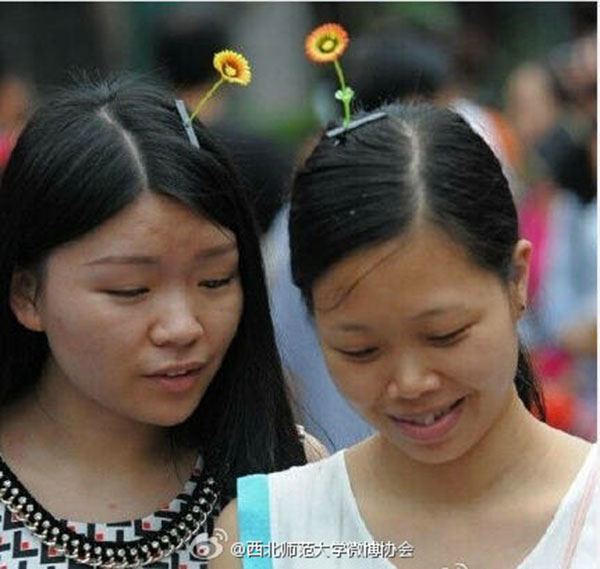 Two girls wear the floral hairpins.[Photo/Sina Weibo]
Quirky floral accessory becomes bizzare trend in Chengdu
Sometimes fashion seems a lot easier than it is. Citizens in Chengdu, Sichuan province have been spotted sporting quirky antenna hairpins, eastday.com reported on Thursday.
Around 100 different designs are available for the unusual hair accessories, which have been worn by the young and old. The hairpins come in a variety of different plastic flowers and plants.
According to the report, the antenna hairpins have appeared all over Chengdu recently. Even men are wearing them because "they are interesting and look cute".
It looks like a plant has germinated from the top of a person's head, but upon closer inspection, it looks more like an antenna. One netizen said "I saw someone wearing it on the subway today. It feels like they might be able to transmit WI-FI signals."
Street vendors benefited from the trend and are glad as they can sell over a hundred of the hairpins every day.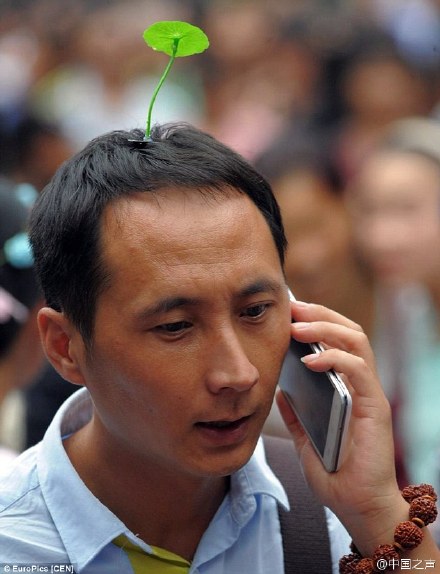 A man talking on the phone wears a floral hairpin.[Photo/Sina Weibo]