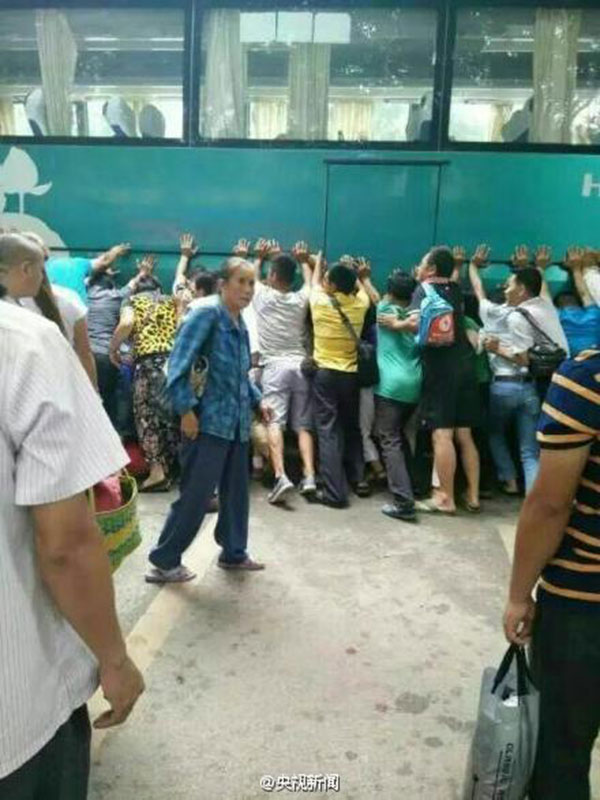 Passengers and passersby try to push over the coach in Long'an county. [Photo from Weibo]
Passengers put all effort to save the girl under the wheel
A child's leg was stuck under a coach tire following a misstep as her grandmother got off the vehicle in Long'an county, Guangxi Zhuang autonomous region, China Central Television reported on its official Sina Weibo account on Wednesday.
The grandmother had the child in her arms as she was getting off the coach but tripped and fell. The coach driver didn't notice and started the coach, which ran over part of the child's leg. All the passengers on board got off and tried to push the coach to free the girl but failed.
Soon two passengers came up with the idea to use a jack to lift the tire and save the girl.
The injured child was sent to a hospital in Nanning for further treatment.
In our next story, a woman throws an epic tantrum on a Hong Kong street after her boyfriend breaks up with her.