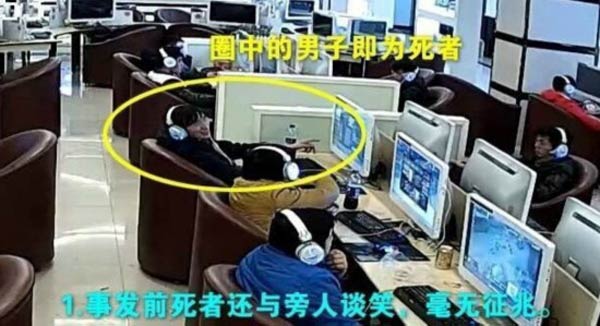 CCTV footage shows the man chatting with others before the tragedy.
Man dies in cybercafé
A man passed away in a cybercafé in Shanghai's Songjiang district after surfing the Internet for 19 consecutive hours on Friday morning.
According to CCTV footage, the man started spitting blood at 3:30 am. At 3:39 am, his condition got worse and others stood up to check if he was OK. Ten minutes later, he went into coma and police was called.
Songjiang police's official micro blog posted a message saying: "A man started spitting blood while surfing the Internet in a cybercafé in Xiaokunshan town, then fell into coma. He died on spot early in the morning on Feb 27." A medical expert said the man was suffering from tuberculosis and police has ruled out homicide.
Find out how villagers discovered 1000-year-old lotus seeds in our next story.