In today's trending, missing packages are sold in Hebei, man splurges on 200,000 yuan of Japanese goods, a woman is imprisoned naked by her parents for five years, unreasonable speed signs annoy drivers, and a glass bridge makes for a thrilling walk.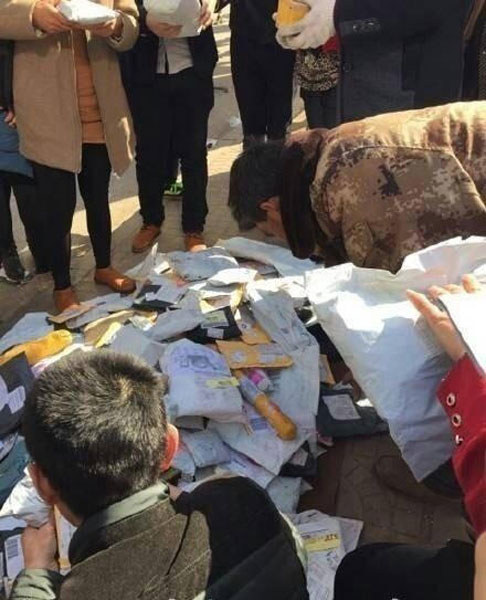 The unclaimed parcels are laid on the ground on sale for ten yuan each. [Photo/The Beijing News]
Unclaimed packages sold for a song
Ever wonder where unclaimed packages end up?
Piles of small returned international post parcels were put on sale by some stalls in Bazhou city, Hebei province according to Internet users on Thursday, reported The Beijing News.
Most of the parcels were supposed to be sent to other countries from Beijing but could not be delivered because nobody signed for them or nobody claimed them.
The parcels are being sold for ten yuan ($1.60) each, with the contents is only revealed after payment.
Although it may sound like fun, the regulations for returned parcels in China state that they should be kept for at least six months by the express company, and the case is now under investigation.
We all know Chinese tourists have been spending big in Japan over Spring Festival, but one man shipped an entire container of goods back, in our next story.