Woman shot while standing on balcony, man dies in cybercafé after surfing Internet for 19 hours, centuries old lotus seeds discovered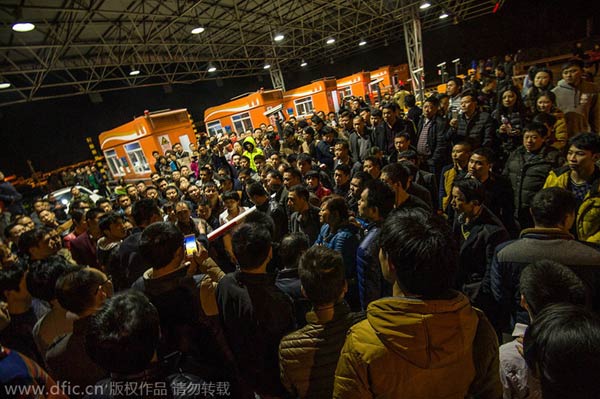 Drivers block the gate of a highway toll booth in Sichuan province, Feb 27, 2015. [Photo/IC]
Traffic jam ended by drunken man
A highway toll station in Southwest China's Sichuan province became paralyzed on Friday due to traffic jam at the end of the Spring Festival holiday, leaving an 8-kilometer-long vehicle queue.
Some drivers blocked the gate of toll booth and asked for free transit and apology from the operators, but their claim received no response.
The deadlock was broken by a drunken man around 1: 30am on Saturday, who yelled gibberish and removed the railings forcefully. The man's behavior won cheers from the crowd and a jam that lasted for 7-8 hours finally ended.
Read our next story to find out what happened to a woman who was standing on balcony