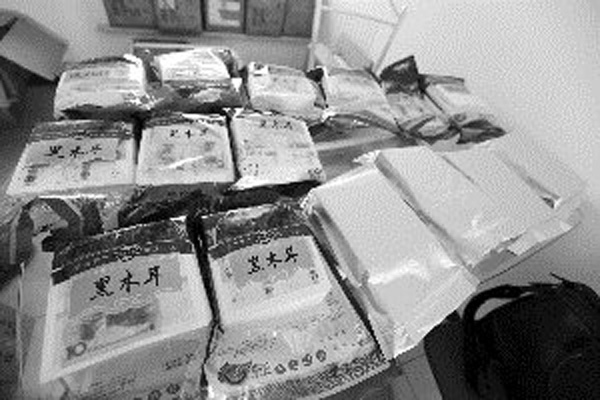 Packs of fake notes disguised as black fungus seized by police. [Photo/ kb.dsqq.cn]
Fake money disguised as black fungus
One may double check a 100-yuan note or a 50-yuan note when receiving it, but probably would never pay much attention to a 5-yuan.
That negligence became a business opportunity for a couple in Jiangsu province who was recently caught printing fake money of small denomination in huge volume, reported kb.dsqq.cn on Tuesday.
The couple bought printers and papers needed to make fake money and learned the printing technique online. In more than four months, the two printed out forged money worth over 6 million yuan (about $1 million) in 5-yuan, 10-yuan or 20-yuan notes which were disguised in black fungus packets.
The forged notes, which were sold across the country, brought a profit of over 1 million yuan to the couple.
That's all for today's trending news, thanks for reading!