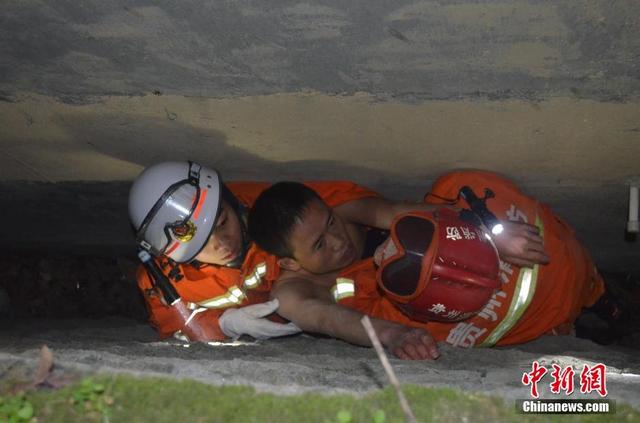 Firefighters try to rescue the man who gets caught between the walls. [Photo/Chinanews.com]
Man falls into trap naked
This is a perfect story of a narrow escape from death. A man fell into a trap between two walls by accident on Monday morning.
The guy, who was naked on a cold winter day, was shivering and unable to move in the three-meter-deep shoulder-wide crack of the walls, chinanews.com reported.
Fortunately, firefighters came to timely rescue, wrapping the poor guy in some clothes and hoisting him up bit by bit. After 10 minutes or so, the man was taken out of the trap.
However, mystery remains as to why he was naked and how he got stuck between the walls.
Read how a couple minted money through fake notes in our next story.