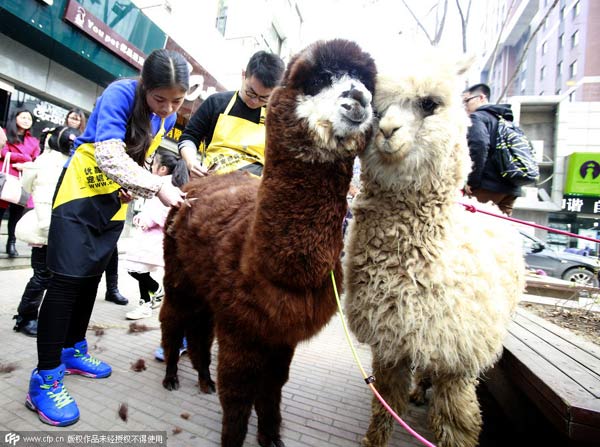 Two alpacas attract attention from passers-by as they are groomed by employees of a pet store in Wuhan, Hubei province, on Monday. [Photo/CFP]
Salon service for alpacas
Five Australian alpacas that just landed in China know how to enjoy life at the new home.
On Monday the animals from Wuhan Donghu Sea World in Hubei province had a full groom service at a pet store, an overhaul of their messy appearance that had not been attended to in weeks. The process attracted a huge crowd of onlookers.
It took seven to eight bottles of shampoos to clean one alpaca and six to seven hours to have one fully groomed. But the cute animals remained quiet as they were given a fresh look.
In our next story we reveal how a man was hit by an arrow on his balcony.