Man exercises on highway, odd punishment over unfinished task, driver tries to cheat on ticket, girl forces mother to abort, money goes missing from bank.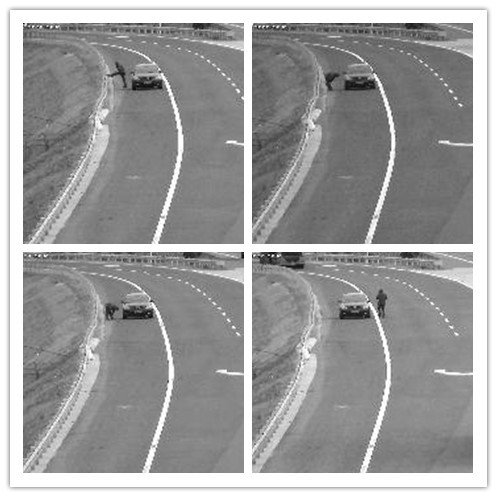 A combo of surveillance videos show a driver does exercise at a ramp entrance of a highway, in East China's Jiangsu province on Jan 12. [Photo/t.qq.com]
Man treats highway as gym

Doing exercise is generally a good habit, especially for someone who stays in one posture for a long time. This man in our story, however, does a good thing at a wrong place.
A driver was recorded by a surveillance camera changing into sports wear and exercising on a highway after pulling up his car on the emergency vehicle lane in East China's Jiangsu province on Jan 12, the official microblog of people.cn reported on Sunday.
In the four-minute video, the man pressed his legs, stretched his back, relaxed his knee joints and jumped twice at a ramp entrance, oblivious to speeding vehicles passing by, before driving away.
He was intercepted by police, who invited him to watch the video recording his movements, and was punished. The driver said he was tired after long drive and wanted to stretch his legs.
Check out our next story to see why people are kneeling down.