Dog returns home three times after being abandoned, property developer treats potential clients to roasted lamb, visitors show love to love tunnel.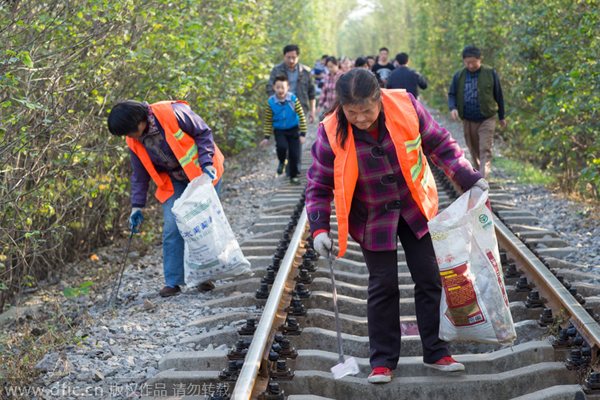 Love Tunnel sees lots of love and trash
Visitors poured into a railway section that runs through dense forest for sightseeing and to take photos this weekend, after the Nanjing government was forced to scrap plans to cut the trees due to public pressure, leaving the railway with overwhelming piles of trash, jschina.com.cn reported.
Bearing a resemblance to the forest-surrounded "Love Tunnel" in Ukraine, the two-kilometer tunnel in Jiangning district saw a recent surge in popularity as more than 2,000 tourists made the trek every day this summer. The high number of visitors caused traffic safety concerns and increased the workload of sanitation workers. The Nanjing government had mulled to cut the trees by end of 2014; however netizens' complaints and outcries made them change their decision.
Nanjing has set up more dustbins and sanitation facilities along the railway line. Netizens have suggested that the government should either set aside separate time for sightseeing, or close its regular traffic and transform it into a sightseeing track.