Pupils' long wait to spend a penny; Halloween comes early to Internet café and foreigners are fans of e-commerce giant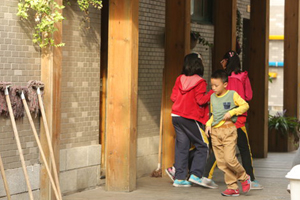 School's toilet travails
A Hangzhou primary school with 740 students and teachers has only one male and one female toilet and at peak times up to 200 people must wait in line, Qianjiang Evening News reported. Pupils said they try to avoid breaks between classes and even drink less water to prevent the need of going to the bathroom.
The school head said the campus has no space to build new toilets. Plans are being considered to either build corridors linking the second, third, and fourth floors of two teaching buildings, and install toilets in the corridors, or build toilets within the teaching buildings. The schemes are being reviewed by local property managers and the education bureau.
Related:
Using the squat toilet in China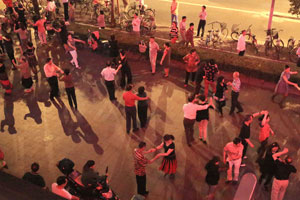 Square dancers face bans
Square dancing in China continues to spark stories and discussions. Now Guangzhou is mulling regulations about parks, and square dancing is an area of focus, ycwb.com reported. New proposals prohibit square dancing between 1 and 3 pm and 10 pm and 8 am, and at no time within a 50-meter radius of a residential neighborhood.
Related: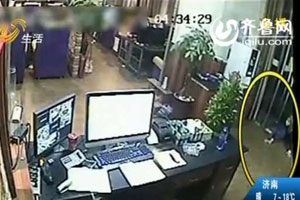 Mystery of 'ghost' woman thief
A long haired woman, acting like a movie ghost, crawled into an Internet café and stole money, scaring cafe staff who watched a surveillance video, according to iqilu.com. The woman was seen to enter the cafe around 3 pm, open the money drawer and take 500 yuan ($82) out of 1,700 yuan, leaving the rest behind. She put the cash in her mouth and crawled out. Her weird actions left many questions but she has now been identified and taken into custody.
Related:
Alleged thief tries to steal from 2 policemen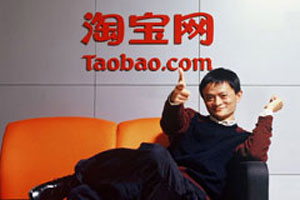 Taobao has foreign fan club
Chinese e-commerce giant Taobao is not only popular among Chinese. According to statistics from Alibaba Group Holding, seven countries have the most people shopping on Taobao.com, CCTV's official Weibo account said.
Russia, the US and Spain are the top three. Clothes are the favored items for people from Russia, the US and the UK, as well as sports gear, jewels and clocks.
Related: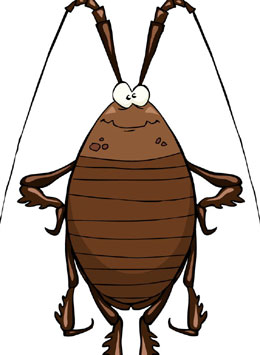 Creepy-crawly disrupts sleep
A woman in Chengdu, capital of Sichuan province, was woken by a stinging pain in her ear and a doctor later used tweezers to extract a cockroach, alive and kicking, Western China Metropolis Daily reported.
The woman in her 50s suffered a piercing pain at 9 pm and felt something crawling around inside her ear but fell asleep again. The next morning she went to a hospital and a doctor discovered a live 0.5 cm-long cockroach.
The doctor said September and October are the active season for cockroaches and people should go to hospital quickly if any insect crawls into their ears.
Related:

Gunshot misery for residents
Residents of a newly-built neighborhood in Zhengzhou, capital of Henan province, have been angered by the falling remains of clay targets and lead shot from a neighboring shooting range.
They are irritated by the noise of gun fire all day, together with the lead shot from sports guns and slippery floors in their compound caused by debris from the shooting range, according to Henan Business News.
The range, merely 40 meters from their compound, has been run by the Shooting Sports Administration Center since 1958 and is home to two world champion shooters as well as other prize-winning marksmen.
A protective net failed to catch all the small size remains of targets and shot. A high wall was also planned but proved impractical because the targets and shot in Skeet Pairs or trap shooting go high in the sky.
Related: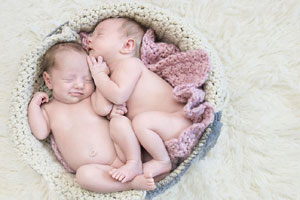 Not the best of chat-up lines
A 34-year-old man in Shaowu, Fujian province, might have found a girlfriend had he not said something unpleasant to a young woman he had met on a blind date, www.chinanews.com reported.
The man treated the woman to a meal and they had a good talk as they dined. Impressed with each other, they decided to take a walk together but just as they were about to leave the restaurant, the man told the woman she was not suitable because his family had only one son in three generations.
The woman asked how he knew she would not be able to give birth to a son and he replied: "My mother said a woman with big hips is most likely to give birth to a son. But yours are not big and I guess you could not have a son".
The woman slapped the man's face and having never been beaten by a woman he pushed her down on the ground and wrestled with her until police arrived.
Related:
Would you go on a blind date?