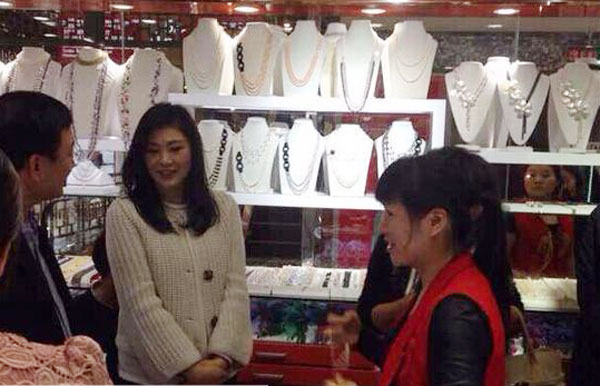 [Photo/people.com.cn]
Yingluck, Thaksin shop at Beijing Silk Street
Former Thai Prime Minister Yingluck Shinawatra and her brother Thaksin recently left Beijing's Silk Street with shopping bags filled to the brim.
A pearl lover, Yingluck was immediately drawn by a store named Cindy's Pearls, buying over 30 necklaces at a discount price courtesy of the owner. The pair visited an accessory store, a luggage shop and a silk boutique afterwards.
Yingluck, along with her son and brother, have been in Beijing since Saturday.
Silk Street, also known as Silk Market, is a popular shopping destination among foreign visitors.