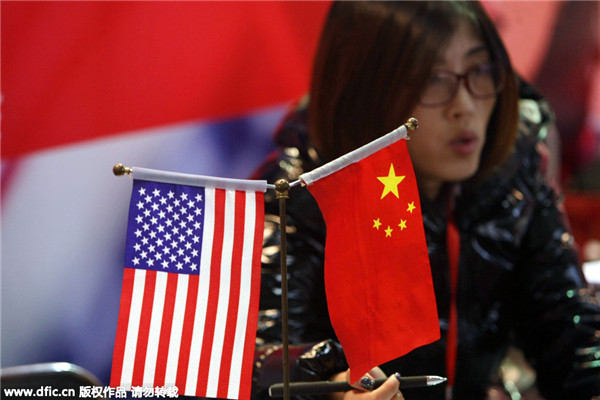 [Photo/IC]
Under the new bilateral visa policy which came into effect on Nov 12, China and the US have extended the duration of multiple-entry, short-term tourist and business visas from one year to 10, and student visas from one year to five.
The agreement was reached during US President Barack Obama's visit to Beijing for the Asia Pacific Economic Cooperation (APEC) meetings. Before the agreement, the visas were valid for 12 months only.
Statistics have shown significant growth of Chinese people applying for the US visa since the new policy came into effect. In the following December and January, more than 350,000 US non-immigration visas were issued to Chinese applicants, a 68.2 percent year-on-year growth. The tremendous increase of China's outbound tourism in recent years was the major drive behind the US's decision to ease the visa application process.
During the past Spring Festival, over 5 million Chinese people spent the holiday overseas, according to the China National Tourism Administration. The number of Chinese tourists visiting the US increased by more than four times from 2009's 525,000 to 2.2 million in 2014, according to the US National Travel and Tourism Office.
In July, a report by the China Tourism Academy showed that the US has, for the first time, been voted the top destination for Chinese tourists in the long-haul category.
With its urban image, local transportation and Chinese-friendly services, the US has long received positive feedback from Chinese travelers. However, being named the most satisfactory destination for the first time has a lot to do with the new policy.
Let's take a look at how the 10-year multiple-entry visa benefits Chinese travelers.