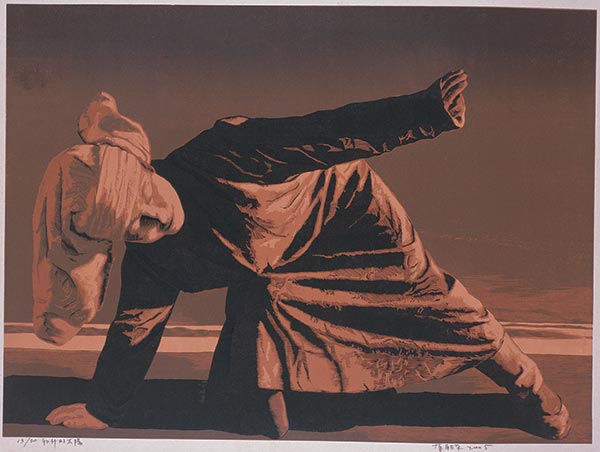 The Rising Sun. [Photo provided to China Daily]
Su Xinping found himself trapped in a career bottleneck a decade ago, when his paintings were sold successfully.
He became unsure of repeating the motif of social critiquing-favored by collectors earlier-which he realized was making his pieces overtly commercial.
"Orders kept pouring in. Buyers couldn't wait to collect works before they were even completed," he says. "I felt lost. This isn't what I wanted as an artist."
Su stopped taking orders from galleries and private collectors. He shut his ears to the buzz of the art world. He sought the initial motivation that made him create.
It has taken him a long time to regain confidence as an artist, creating independently but not what the market expects from him.
In his landscapes and portraits of the past three years, Su reviews how people have been influenced by fragments of time and information.
He approaches his subjects now with restraint and calmness-in a less cynical manner.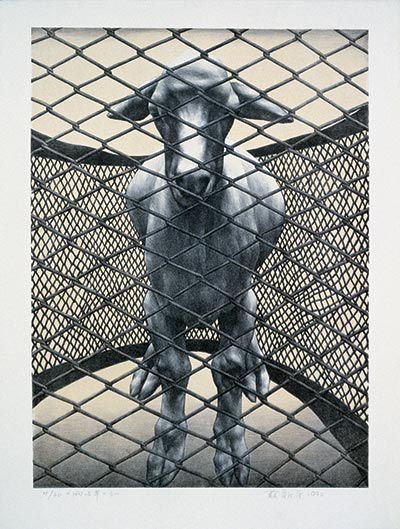 Sheep in the Cage. [Photo provided to China Daily]
The paintings at an ongoing solo exhibition for him at Beijing's Hui Art Space, titled Horizon, and inspired by French novelist Patrick Modiano's 2011 book, L'Horizon, show his new side.
In the novel, the protagonist would note down his memories whenever he could recollect an event or occasion.
Su pieces several pencil sketches on paper together to form the final work, just like completing a puzzle.
By doing so he reflects upon his own life that has been fragmented into pieces: Besides creating and exhibiting, the 56-year-old is occupied by administrative work as the deputy head of the Central Academy of Fine Arts and academic work as a doctoral supervisor in the same Beijing-based institution.
He draws on personal experiences to reveal a collective restlessness that is a result of people living on a "breathless schedule", he says.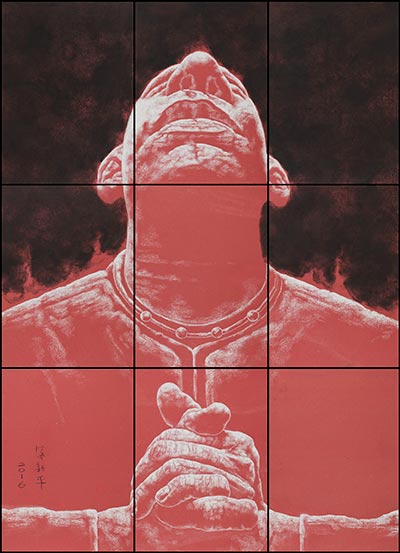 The show Horizon displays Su Xinping's latest sketches as well as lithographs he created in the 1990s. [Photo provided to China Daily]
There is also an underlying nostalgia in Su's works, reflecting his childhood and youth spent on the grasslands of the Inner Mongolia autonomous region in North China.
He made in the 1990s a series of lithographs on grasslands life. The highly self-expressive style distinguished his works from many other paintings on ethnic groups that "seek only entertaining novelty".
The works brought Su early major recognition in the art community. Dozens of such small-sized pieces are also on show at the exhibition.
Exhibition curator Shu Kewen believes these lithographs are a source of strength that the artist can revisit.
"The people on the grassland portrayed in his works, whether men or women, don't appear sophisticated. But there are traces of sensitivity in their eyes, which the landscape has perhaps created in their minds," Shu says.
Su says although his style varies, he still likes his early works a lot because they encapsulate the identity of his art.
Su often reminds his students of the fact that if they chose art, they chose a laborious task.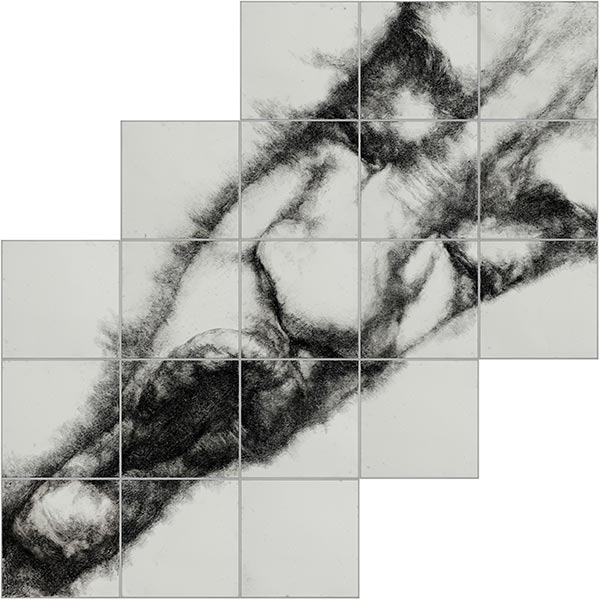 The show Horizon displays Su Xinping's latest sketches as well as lithographs he created in the 1990s. [Photo provided to China Daily]
"I say to them, if you want to be part of the commercial system and produce goods, it's OK, but don't call yourselves artists, because it has nothing to do with being an artist."
Being an artist means toiling and lots of hardships, he says.
"One is always trapped in an unsettling place," he says, where an artist is trying to surpass his or her own values.
"It is total agony. But I take it as the happiness of my life."
If you go
9 am-9 pm, daily through Aug 21. Hui Art Space, Grand Summit, Liangmaqiao, 19 Dongfang East Road, Chaoyang district, Beijing. 010-8531-5282.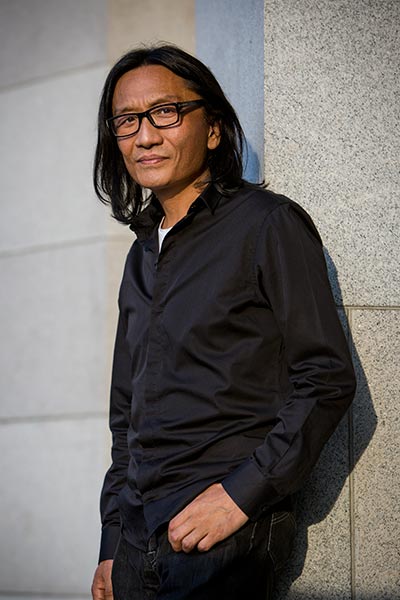 Su Xinping. [Photo provided to China Daily]
Related:
Creativity at the heart of Wuzhen's promotional strategy
Exhibition celebrates 95th anniversary of Communist Party of China