French without fuss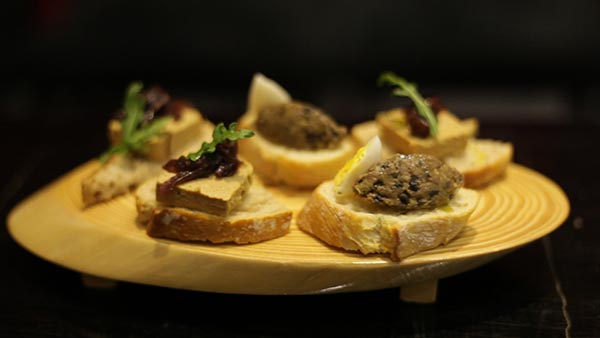 The fare at Jomi ranges from delicate morsels on bread rounds to hearty plates of chicken with mustard sauce. [Photo provided to China Daily]
It's a bit of a surprise to hear Antoine Bunel insist-right when you meet him-that he's no trained chef. After all, he has more than 100,000 Weibo fans who follow him online and watch his internet TV shows, where he cooks up a storm with celebrities that include Chinese movie stars.
"I've always loved food and loved to cook," says the youthful creator of Jomi, a new 50-seat eatery in Beijing's Lido district. He opened the restaurant with one major goal: to surprise Chinese diners who expect French food to be expensive-and sometimes more about being pretty than delicious.
"French food can be affordable and good-and we have many regional differences," he says, as he sits outside his restaurant for a morning coffee and chats up passers-by. "It's not all one thing."
Bunel says his own influences are Mediterranean.
"I'm from the south of France, near Provence, where my mother is from," he says. "Her approach is very traditional when it comes to food, while my father-he's from the north-is more creative in his thinking. So I'm a mix of the two, traditional but something of a food artist, and I try to deliver a balance."