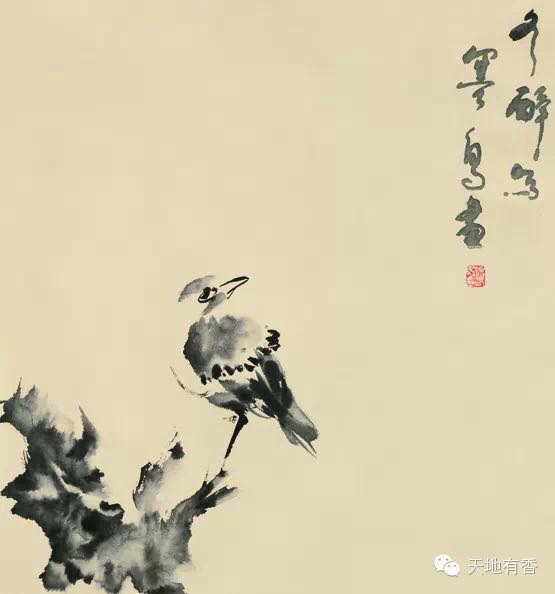 Ink Bird, 1980, by Xu Dongdong, collected by the Nanjing Museum. [Photo provided to chinadaily.com.cn]
Snowfall in Beijing brought a chilly draft to the capital, while also adding fun and beauty to the bleak winter. Artist Xu Dongdong was even more excited as the snow is a perfect material for his painting.
After 10 years of seclusion from the earthly world, Xu is coming back with his new "Four Seasons" series.
Xu believes that only by forgetting oneself can an artist produce real masterpieces.
"I want to make up for the abstract part in Chinese art", master Xu said. "Mentioning Chinese painting, many foreigners' impression still stays on ancient Chinese paintings in the Song Dynasty or suchlike."
He is trying to change that while creating abstract painting is not his final goal. "What I pursue is the cosmology rooted in Chinese philosophy", Xu said.
He thinks the new age requires painters to create new technique with new thought to reflect the society we live in.
He began painting at the age of 15, not as a result of family heredity, but against his family's will, as he was born into a scholar's family.
While taking the road to art, he never regretted his choice and the fact that he travels smoothly on his chosen road it seems that he is born to be an artist.
Xu had his first solo exhibition in the National Art Museum of China at the age of 28. The following year, he was given the title of national level-one artist, and later became a member of the China Artists Association.
From 1990-1991, China's Ministry of Culture and Chinese Artists Association toured an exhibition around the nation for Xu, which was quite a distinction for an artist at that time.