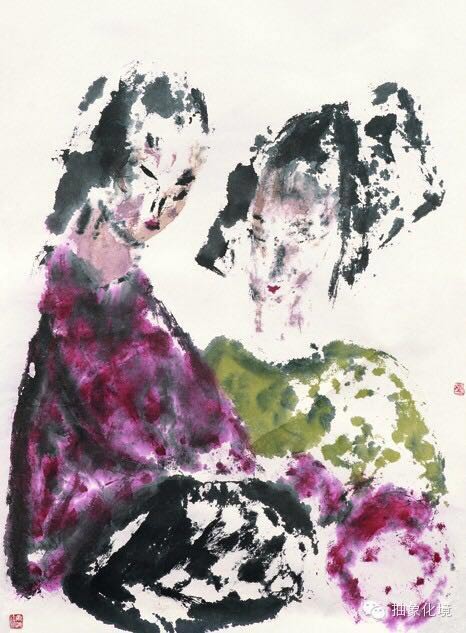 Village Girl, 1989, by Xu Dongdong. [Photo provided to chinadaily.com.cn]
Way to the art
A prodigy as Xu was, he began taking up the brush since he was very young. "I got art enlight enment since childhood, as my bedroom was hung with Xu Beihong's painting and Shen Yinmo's scroll."
The earliest works from Xu were ink paintings created when he was 15 and 16 years old.
Starting from traditional paintings, Xu was also dedicated to learning western art, not purely as a hobby, but he thinks it's the trend of cultural communication and the modern era.
From western medieval paintings, to the Florence school of painting, Neoclassical romanticism, impressionism, cubism, and modernist, western art has exerted much influence on him.
By learning western art, he began innovating Chinese paintings.
"Artists bear much pressure in China, and are supposed to inherit the tradition, and make innovations at the same time", Xu said.
In September 1990, his national tour sponsored by China's Ministry of Culture and Chinese Artists Association showcased his innovative paintings, which won much appraise around the nation.