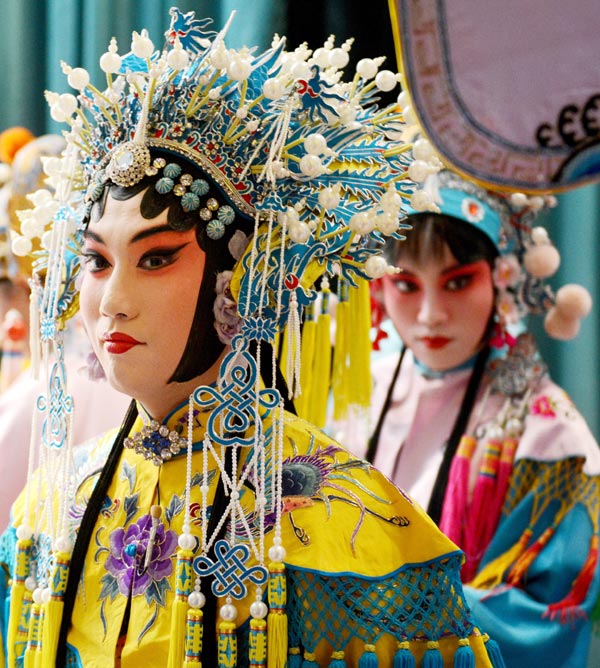 Members of Beijing Youth Peking Opera Troupe waits for her turn to perform at Shijingshan Cultural Center in Beijing. BRUNO MAESTRINI/CHINA DAILY
The troupe started with six people and now has over 30 members. They gather every weekend to train, rehearse and perform.
Thanks to support from government institutions like the Shijingshan Cultural Center, which offers a free venue for the troupe, people still have places to enjoy the ancient art form.
"They are amateur Peking Opera actors, but they perform like professionals," says Wang Yubo, the director of the center. Wang once studied Peking Opera in Tianjin and came to his current position seven years ago.
He also points out that older people stage Peking Opera mostly for fun but young fans do lots of research and approach it as a career.
"They gain a lot from their hard work and they respect traditional culture," he says.
Amateur groups like the Beijing Youth Peking Opera Troupe are springing up all over the city and many of them look to the Shijiangshan Cultural Center for their main stage, according to Wang.
Liu Fei, a 36-year-old doctor from Beijing, founded Yong Cui Peking Opera Troupe in 2004. All the members have stable jobs and good incomes to support their passion.
"It's not a short-term thing since Peking Opera is sophisticated. The more you learn, the more you love it and the more you want to devote to it, both financially and spiritually," Liu says.