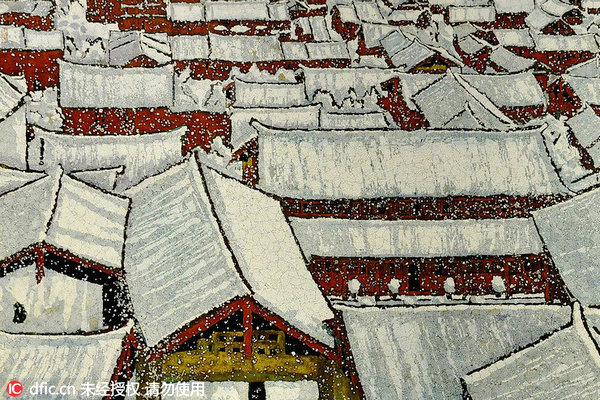 Chinese lacquer painting. [Photo/IC]
An exhibition featuring 165 pieces of lacquer paintings from 92 artists was held in Taiyuan, Shanxi province, on August 1.
Developed in the 1930s, Chinese lacquer painting is a new branch of traditional Chinese lacquer arts. The exhibition showcases master pieces of a group of representative lacquer painters and some videos clips specially made for the event.
Many of the paintings are on public display for the first time. The earliest lacquer painting created by Wu Yeshan in 1931 is also among the artworks.
The exhibition will run until August 12.