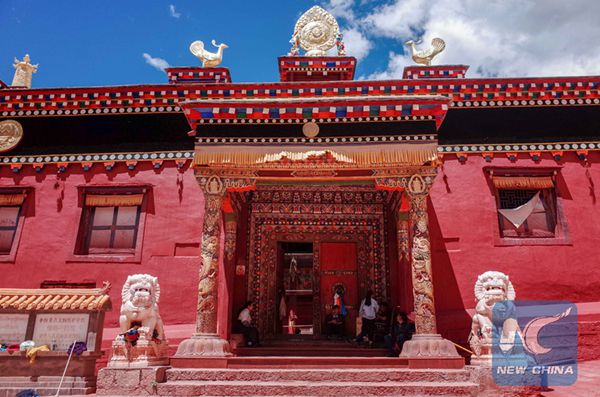 Dege Sutra-Printing House. [Photo/Xinhua]
China's largest Tibetan sutra-printing house, in Sichuan province's Dege County, is to get its own museum to exhibit and preserve the centuries-old wooden printing blocks.
Dege Sutra-Printing House currently has 320,000 Tibetan sutra-printing blocks.
"The blocks are stacked up to the roof, the over-crowding is a fire risk," said Yang Sheng, vice director of Kamba Culture Institute in the Tibetan autonomous prefecture of Garze, Sichuan.
The three-story wooden structure was built in 1729, and it has no electricity, he said.
The new 10,000-square-meter museum will be built in 2018, with state funding of 80 million yuan ($12 million).
It will house some of the blocks and there will be space to exhibit materials related to the engraving, printing, and paper-making for traditional sutra-printing. Digital archives of the printing blocks will also be available.
"The museum will introduce visitors to the history and culture of Tibetan sutra-printing," Yang said.