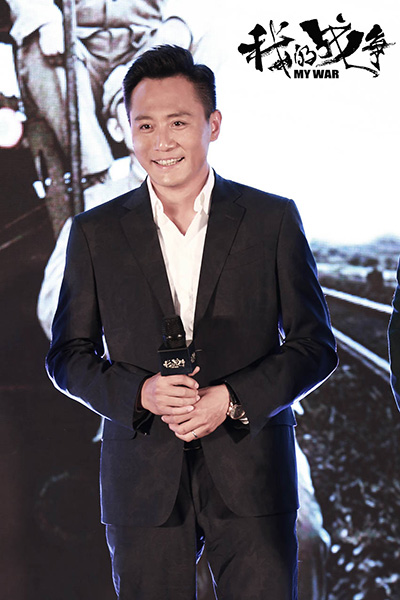 Actor Liu Ye. [Photo provided to China Daily]
An upcoming film pays homage to Chinese soldiers who sacrificed their lives during the Korean War in the early 1950s.
My War, starring veteran actor Liu Ye and actress Wang Luodan, will hit Chinese mainland theaters on Sept 30, according to a news release on Monday.
Centered on a group of young men, the film recreates the brutal battles and brotherhood during the harsh years.
Hong Kong director Oxide Pang Chun says the film is his first war epic.
"I believe many directors would want to direct such a big movie boasting grand spectacles and visual effects. It's a great honor to be part of it," he says.
Pang also says that he did a lot of research, using documentaries, books and other related material to learn about the war.
He also says real explosives were used to create some of the visual effects.
Shot in the provinces of Liaoning and Hebei, the crew took more than 6 months to recruit nearly 1,000 extras to film the battle sequences.
Liu, the lead actor, who plays a Chinese military officer, says the harsh shooting environment was a big challenge for the cast. "It was smoke and dust everywhere. During the breaks, we had to wear masks," he says.
Related:
Monster Hunt suspected of box office fraud