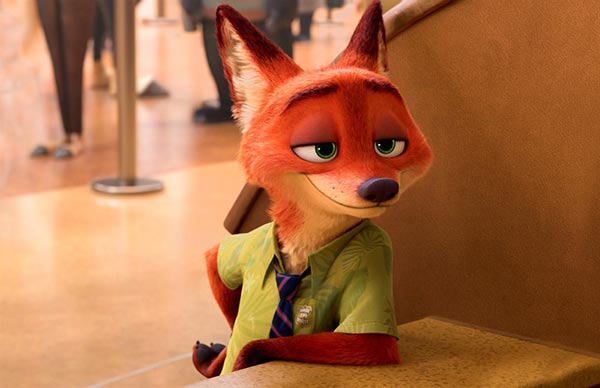 A scene from Zootopia. [Photo/Mtime]
One of the side-effects of the record breaking popularity of the animation film
Zootopia
in China has been a surge in demand for the fennec fox as pets.
The fox in the film, named Wilde, is a con artist who eventually partners up with a bunny police officer.
In reality, the cute large-eared creature's natural habitat is the Sahara desert.
An employee of an animal import-export company in Northeast China's Liaoning province says they have received quite a few phone enquiries since the film hit the screens.
Although sales fennec foxes are prohibited, the animals are reportedly being sold for about $2,400 each.
Zhang Jinshuo, an associate professor at the Chinese Academy of Sciences' Institute of Zoology, said if the illegal trade becomes widely practised in China, it will have an impact on the fox's survival.
Films often cause spikes in popularity for unusual pets - the clown fish became a hit following Finding Nemo, and trading snowy owls increased after the success of the Harry Potter franchise.
Related:
Zootopia becomes top-earning animation in China