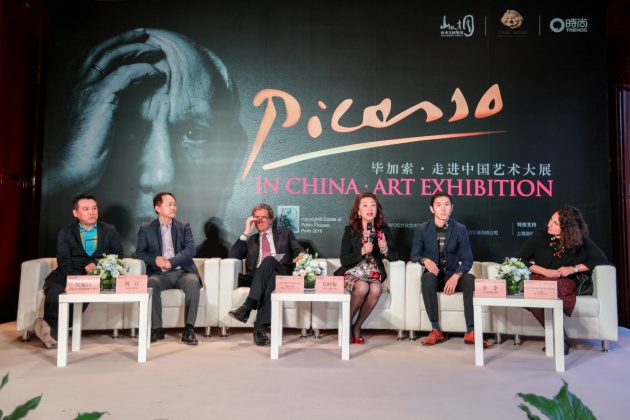 The press conference of Picasso in China Art Exhibition. [Photo/ifeng.com]
Picasso in China Art Exhibition will be held on May 28 in Beijing. The exhibition will use virtual reality technology to bring visitors a new experience.
Thanks to virtual reality, visitors won't just be looking at art but exploring Picasso paintings in a dreamy, three-dimensional world. With audio guide, virtual reality will turn art appreciation into an unforgettable, immersive experience.
The exhibition will display 83 original paintings of Picasso, which are worth over a billion euro. Most of these masterpieces are exhibited in Beijing for the first time. Meanwhile, 84 Photographs of Picasso shot by Edward Quinn will also be exhibited, showing the real life of Picasso as a father and husband to visitors.
The Picasso in China Art Exhibition will be the largest and most valuable Picasso exhibit in Beijing.