Beijing hotel puts Thai cuisine on show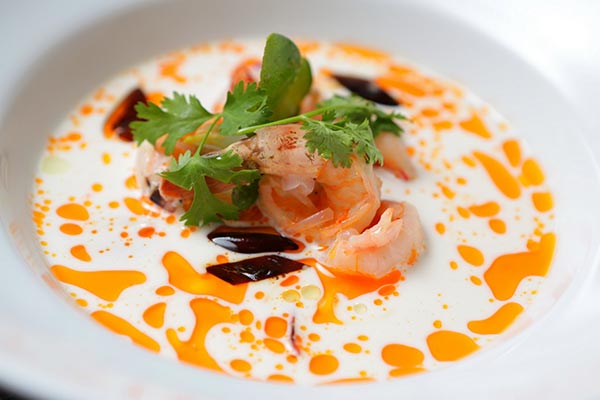 [Photo provided to China Daily]
In collaboration with the Thai embassy in Beijing, China World Hotel is hosting a Thai food festival through April 13. At the hotel's Scene a Cafe, Bangkok chef Pongsatron Butsa is drawing on his 10 years of culinary experience to prepare authentic dishes that reflect the diversity and evolution of taste across Thailand.
Celebratory specials made with flavorful tropical fruits include lychee duck red curry, guava green curry chicken, starfruit with sour fish, as well as desserts such as durian cake and mango sticky rice and more.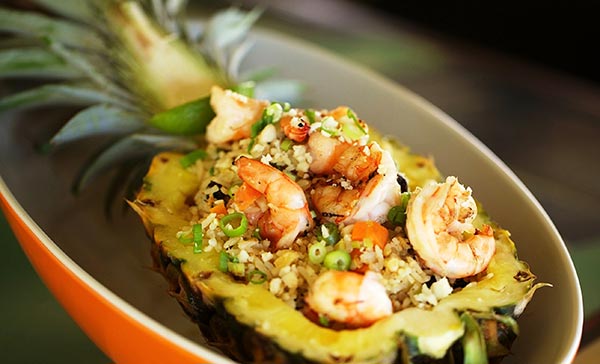 [Photo provided to China Daily]
At the festival's opening ceremony, Thai ambassador Theerakun Niyom said his country's food is famous for its beautiful presentation, balanced tastes in one dish, and high nutrition value, adding that he hopes diners will enjoy the authentic dishes during the festival.
Chef Pongsatron Butsa specializes in fruit and vegetable carvings, and has presented Thai food festivals in more than 10 cities in China, including Shenyang in Liaoning province, Wuhan in Hubei province and Nanjing in Jiangsu province.
Related: