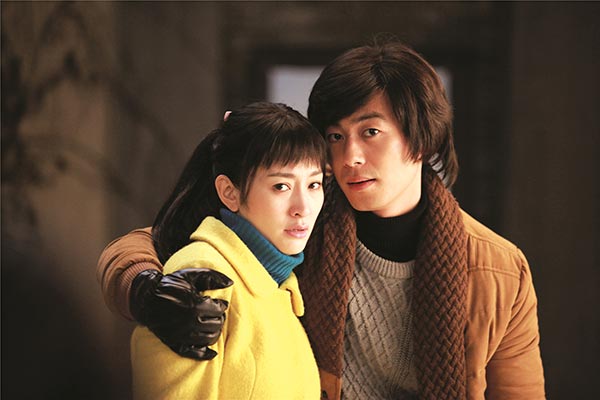 Actress Li Xiaoran and actor Zhu Yawen. [Photo provided to China Daily]
An upcoming TV series, titled
Two Families
, will offer a sense of nostalgia to Chinese audiences. Set in the 1970s and '80s, the 40-episode drama will begin airing on Beijing Satellite TV on April 11, with two episodes per night.
Revolving around two feuding families, the drama chronicles the lives — and struggles — of two lovers belonging to the two families.
The story is set against the turmoil of the "cultural revolution" (1966-76) and the unprecedented transition brought about by China's reforms and opening-up policy in late 1970s.
An Jian, the director of a number of award-winning TV series, says this drama is the first time he has written a script and directed it.
The veteran director has made around 20 TV series in the past two decades.
"It (the series) was inspired by memories of my youth. Most of the characters are based on my friends. In some senses, it is a memoir for Chinese born in the 1970s and 1980s," says An.
The series stars include veteran actress Li Xiaoran, who shot to fame with the 2003 TV series Farewell Vancouver and actor Zhu Yawen, who is known for his daredevilry in Red Sorghum.
Related:
Laowai speakers hot on reality TV show