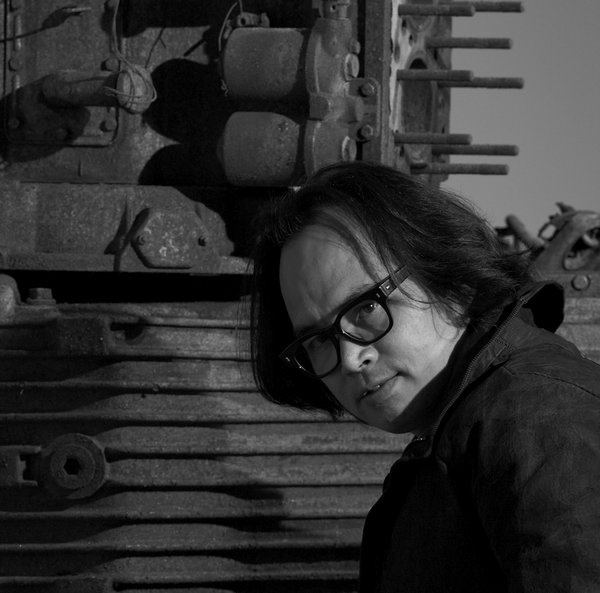 Chinese artist Chen Wenling is holding his solo show, Everything Is Awesome, to display his latest sculptures in Beijing. [Photo provided to China Daily] 
Chen Wenling's first show since his struggle with nasopharyngeal cancer displays more than 30 large sculptures in a green patch of Beijing's Shunyi district.
Indeed, the thrust of the show calls upon viewers to consider questions of mortality and a spirit of not only survival but even joy in the face of adversity.
Everything Is Awesome is Chen's largest outdoor exhibition to date.
The Beijing-based artist made most of the displayed works before his 2014 diagnosis.
"Art is my salvation. It makes me happy and gives me the vitality to fight cancer," the 47-year-old tells China Daily at the show's April 2 opening.
Playfulness permeates his works.
His Red Memory series-that of the slender, crimson characters-won the artist international acclaim in 2000. The series appears at the ongoing show as individuals appreciating trees and flowers.